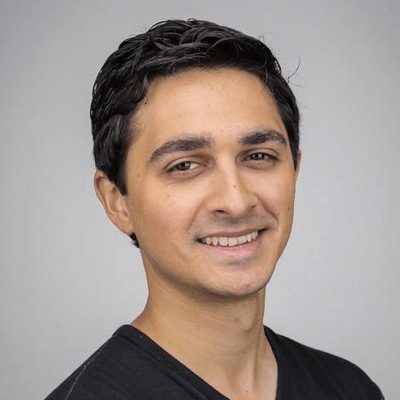 While b8ta has nine standalone stores, the innovative "retail-as-a-service" concept made its biggest retail splash in late 2017 when it partnered with Lowe's on a connected store-within-a-store SmartSpot experience in more than 70 locations. With a company mission of nothing less than to "fix brick-and-mortar retail," b8ta is giving Lowe's consumers the chance to try technology products before they buy them.
The experiences offer a curated selection of 60+ smart home products such as security systems, lighting and cameras, but more importantly, they also are designed to emulate a lab-like experience and encourage shoppers to test the merchandise. If anything, the Lowe's partnership revealed that b8ta is willing to partner with retailers not primarily associated with technology products to carry out its mission.
Now b8ta is linking up with another traditional retailer that is dead set on changing the way it perceives retail: Macy's. When Macy's led a $19 million investment to acquire a minority stake in b8ta, it shed light on the department store's revamped vision of retail. Macy's already is testing b8ta's technology to power and expand its The Market @ Macy's pop-up locations, and perhaps even introduce new product categories in stores. For host retailers like Macy's and Lowe's, b8ta's analytics dashboard enables them to collect data about consumers' behavior while they shop.
In an exclusive Q&A with Retail TouchPoints, b8ta CEO Vibhu Norby reveals:
Macy's and b8ta's shared view of retail's future, focused on product discovery and the treasure hunt experience;
The four layers by which b8ta builds out its store experiences;
Where the recently introduced "Built by b8ta" solution fits into the modern brick-and-mortar store; and
The two ways the Lowe's partnership prepared b8ta to work with Macy's.
Retail TouchPoints (RTP): What excites you about working with Macy's? How do you feel the companies complement each other?
Norby: We first started getting to know them last year as we deployed our own flagship store inside Macy's Herald Square in New York City. We got really close, and we began to think through things to see where our software would be a fit for them.
Macy's is a such an important company to American consumers — it's the venue where tens of millions of shoppers buy everything from clothing, to merchandise for newborns, to cosmetics and even bedding. It's an institution that's been number one in many areas for decades.
The opportunity to reinvent Macy's is big. We, like them, have a shared thesis of where retail will be going, and it's focused on discovery and the treasure hunt that shoppers seek during their journey. It's focused on attracting new, exciting and engaging products that the shopper wants to try, and enabling brands to deliver new product categories within locations that don't offer them — with the software to back it up.
RTP: Where do you feel b8ta can help Macy's improve its store experiences and expand on the Market @ Macy's pop-up concepts?
Norby: The components of a great store experience are surprise and delight, and those are two things that our system is designed to improve — for the retailer, the brands and the consumer. Both teams have been looking into innovative experiences and brands from around the world.
If we're bringing in new things, then we're taking out old things — we're trying to build a dynamic assortment that rotates brands and technologies consistently.
The Market @ Macy's was Macy's way of distinguishing the part of the store that was running a retail-as-a-service model. We can't fully speak to how we are helping the specific brands within the pop-ups evolve, but the Market concept is really about creating a new business model within stores that offers different formats, brands and products.
With b8ta's software platform and business model, brands can go from solely selling online to launching their products with Macy's in a few clicks. With the platform, these brands can analyze and scale offline retail experiences in a way they would not have been able to before.
RTP: You've worked at retailers such as Threadbox in the past, and at tech companies such as Nest Labs and Myspace. How did those experiences help you in starting and growing b8ta?
Norby: I say this a lot, but I'm probably the only CEO of a retail company that's a software engineer by trade. We built the company by a software standard, as opposed to thinking like a pure retailer.
When we construct the stores, we base the shopper's experience on four layers:
How shoppers view the product;
How they can touch and feel a product;
How they test or try on a product; and
How consumers purchase a product.
We also want to give companies the opportunity to control their own price point and content as well, and base it on data gathered by b8ta.
These stores are designed for software to be a primary component that drives the experience. Most traditional stores are designed in reverse, where retailers will add technology on top of their existing platform.
RTP: What are brick-and-mortar experiences missing today, and where do you think the "Built by b8ta" solution fits in a new physical store strategy?
Norby: The easiest way to look at it is that there's approximately 8 billion square feet dedicated to retail in the U.S., and 80% is taken by the same five to 10 companies.
Today, there are at least two million companies, with many of them offering compelling, interesting products. A lot of these smaller retailers and brands understand the importance of this, but often don't have the capability or expenses to build their own stores.
The "Built by b8ta" service model includes checkout, inventory, POS, inventory management and staff scheduling services in one platform. It's inexpensive with a flat monthly fee, and brands can limit time spent on opening a store, reduce overhead on new processes, systems and training — just as good or better than what you could do on your own. We've been able to open stores in as fast as three months.
If you're trying to bring in the next 100,000 brands and meet the growing expectations of shoppers and brands, having a store format that caters to them needs to be a priority.
RTP: B8ta has a presence in more than 70 Lowe's stores through smart home technology testing. What have you learned from that partnership that will help your future collaborations with other retailers?
Norby: The Lowe'spartnership definitely helped us pave the way for big growth — particularly in our work with Macy's — in two ways:
It gave us chance to test this model very quickly; and
Working with brands across store footprints helped us evolve the software.
If you look at customer data in five stores you might find information necessary to understand the shopper in select environments, but not across the U.S. With 70 stores, you're going to want to dive deeper and look at that demographically — we scaled these 70 locations in six weeks with team of 10 people.
RTP: How many more flagship stores do you anticipate building out?
Norby: There are a bunch in the pipeline, and we would like to deploy more stores at the end of the year, but that growth is not predictable, and we don't have a specific schedule for when these stores will be deployed.
However, at some point we expect to have a b8ta store in every first- and second-tier city in the U.S.
RTP: How do you see your sales growth moving forward — mainly through standalone b8ta stores, e-Commerce, partnerships with other retailers? Are you considering other retail selling opportunities as well?
Norby: Because our company was created to reinvent the standard retail business model, we never saw ourselves as just an electronics retailer, despite the tech products that we offer in stores. Frankly, our strength is to associate technology to as much square footage as possible. Macy's has such a large chunk of real estate that it's enabling us to move further toward that goal.
We love building our own flagships, but it's hard to build your own standalone store given the resources required to scale. With that said, we have no intention to de-prioritize any part of the business, whether that be the retail partnerships or our own locations.
If we can open 1,000 b8ta stores, we would, but right now it's not possible. Both Lowes and Macy's have given us the ability to scale, and that's an experience that we're definitely benefitting from for future partnerships.
RTP: Who are your inspirations/mentors within retail?
Norby: Five years ago, I knew next to nothing about retail, and my two co-founders at b8ta were the first two people that helped bring me up to speed. Our President Phil Raub has an extensive background in retail marketing and operations, and our COO William Mintun is a customer service genius.
I was asking them the simplest questions about the retail industry as we started b8ta, and they were able to show me the light of how the business model worked on both the retail and the brand side. Additionally, Robert Stephens, former CTO of Best Buy and Founder of Geek Squad, helped us think through service options as we were developing our platform.
To be honest, the list is so long that I'd hate to miss anybody. People in retail are great, everyone wants to save the millions of retail jobs that are in danger as shopping habits continue to evolve.
RTP: What is the origin of the b8ta name?
Our other two ideas we had at first were Next and Prototype, but we decided that the names were way too nerdy. "b8ta" was a friendlier version of the message we sought to convey.
It's the word that has built Silicon Valley in some ways, in that we're typically used to, and okay with, companies and products not operating in their final state. We initially wanted to name it "beta" but lawyers came in and said we couldn't trademark the name because it wasn't unique enough.
Instead, we added the "8" to make it stand out. Well after we settled on the "b8ta" name, I realized that our logo already totally looked like an "8" since it was designed like the Greek letter. I didn't even see to put that together until more than a year after we founded the company in 2015.