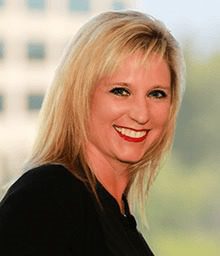 Heightened competition from startups as well as established brands is putting the sleep industry on notice — innovate or surrender market share. In fact, worldwide spending on mattresses has reached $27 billion, up 4% YOY, according to the 2018 World Mattress Industry Report. Sleep Number has been a leader in developing innovative new products and technologies to stand out in the increasingly crowded segment. In this exclusive Q&A, Sleep Number's VP of Brand Experience Angela Gearhart shares details about the initiatives keeping Sleep Number on top.
Retail TouchPoints (RTP):The sleep industry has been significantly disrupted by a number of new brands in recent years. How is Sleep Number staying ahead of the competition?
Angela Gearhart: Sleep Number Corporation delivers the best quality sleep through effortless, adjustable comfort and biometric sleep tracking. Sleep Number's proprietary SleepIQ® technology platform — one of the most comprehensive databases of biometric consumer sleep data — is proving the connection between sleep and wellbeing. With breakthrough innovations such as the revolutionary Sleep Number 360® smart bed, Sleep Number is redefining the future of sleep and shaping the future of health and wellness.
RTP: How does the recent Chapter 11 announcement from Mattress Firm affect the segment?
Gearhart: The mattress industry is changing, and brands that stay relevant to consumers' needs and expectations will be successful and have long term sustainability. Sleep Number is disrupting the commoditized mattress industry by expanding brand reach efficiently with data-driven tools, as well as increasing consideration through compelling innovation and convenience, and building lifelong customer advocacy with superior sleep experiences.
RTP: What are some of the innovations you've been most proud of at Sleep Number during the past few years?
Gearhart: The Sleep Number 360 smart bed! By generating over 4 billion biometric data points and measuring hundreds of thousands of sleep sessions every night, SleepIQ is giving us insights to better understand the impact of sleep on overall health. We envision a future where, because of SleepIQ technology, we may potentially be able to detect health conditions like sleep apnea, a heart attack and the flu. Sleep solutions can be game changing in the health and wellness category. At the heart of the bed is SleepIQ technology, which measures full body biometrics and provides personalized insights for smart effortless sleep with daily digital engagements. Driving effortless sleep is our proprietary sleeping platform.
I am also proud of our value-added retail — synergistic omnichannel experience. Thanks to Retail TouchPoints for the honor of the Gold Store Operations Superstar Award for our new Flatiron store concept! The revolutionary retail concept, located in a historic building at 136 Fifth Avenue, takes the Sleep Number best-in-class retail experience to a new level, with interactive technology and digital experiences in a loft-like setting. The design is compelling, individualized and effortless. The brand aesthetic is warm, upscale and residential, with modern furniture and finishes and less traditional retail fixtures. The technology is seamless to enable meaningful human interactions and is individualized by appealing to the senses to create an emotional connection. This digitally enabled value-added experience supports the relationship-based selling process.
Other things I'm proud of:
Healthy overall portfolio: Since 2011 Sleep Number delivered 12% sales CAGR and average comp of 7%, while growing stores at a 7% CAGR;
Driving quality traffic to stores: Connecting specific digital actions to store sales;
High conversion through disciplined sales processes, integrated digital technology and relationship building;
Highly productive retail averaging over $2.6M per store (2X-3X traditional mattress stores); and
Average four-wall store profit of approximately $800K for a $2.4M store, and approximately $1.1M for a $3M store.
RTP: Can you talk a bit about how you collect and analyze customer data at Sleep Number?
Gearhart: As a direct-to-consumer company we have a lifelong relationship with our customer. At the heart of the Sleep Number 360 smart bed is our proprietary SleepIQ® Technology Platform, which is a comprehensive database of biometric consumer sleep data. Full-body measurements and a proprietary algorithm informs deep understanding of sleep and health. The system:
Measures five sleep-critical metrics: heart rate, breathing, motion, presence and sleep onset;
Uses artificial intelligence to detect sleep-pattern disturbances or biometric changes;
Validates accuracy through proprietary in-home trials and sleep center studies; and
Informs future innovations.
We are a data-driven company. This daily interaction with the brand combined with a robust CRM strategy supports a strong insider relationship, leading to robust repeat and referral.
RTP: Are there any new strategies or implementations we should be on the lookout for from Sleep Number?
Gearhart: We are the official sleep and wellness partner of the NFL. This multi-year strategic partnership amplifies the benefits of 360 smart beds, linking sleep and performance. The NFL is investing in player performance by offering every player in the league a Sleep Number 360® smart bed — and Sleep Number is working with players, teams and trainers to integrate sleep insights into overall performance regimens. It broadens our brand reach into the highly-engaged NFL fan base, generates authentic digital engagement with NFL players as sleep influencers and strengthens SleepIQ® technology data insights. Look for our activation at the NFL experience at Super Bowl 53!
RTP:Do you think VR/AR will be significant components of future marketing initiatives at Sleep Number? What about for other types of retail businesses?
Gearhart: We have successfully integrated VR as part of our event activations and seek out new and emerging technologies to create an immersive experience for our customer. Technology integration must be purposeful and create a real benefit to the consumer experience. Throughout the experience, technology is the thread to authentic brand storytelling, and demonstrating the Sleep Number Bed in a way that is smart, effortless and life-changing.
We developed the largest multi-player virtual reality football experience ever created to demonstrate the effects of poor sleep on "game day" performance (both physical and mental). Eight fans can participate, and at the same time throw footballs through targets on the "field." In round one, the player has experienced a week of well rested sleep on a Sleep Number bed. In round two, we change it up a bit, and a player throws the football as if they have had a poor week's sleep — six hours of sleep or less a night. This actually equals the cognitive skills of someone who is legally drunk! In less than 90 seconds, you can see and feel what a difference quality sleep can make on performance. Quality sleep is important for a healthy lifestyle and plays a critical role even when you aren't sleeping. Sleep Number improves performance through better sleep not only for the elite, but the everyday athlete. Sleep is the center of a healthy mind, body and soul. At the end of the game the score will appear on a leaderboard, for both bragging rights and daily winners. While the participants are virtually inside the stadium, everyone else can view their performance on the video screen visible from both inside and outside.
RTP: Have you had any mentors along the way during your retail career?
Gearhart: Yes! I have had many female leaders who have been role models and mentored and influenced me along the way and still do!