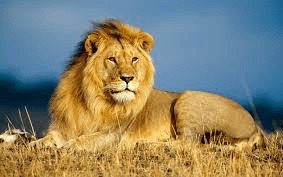 As the rest of the retail world licked its Holiday 2015 wounds by closing stores and laying off employees, e-Commerce giant Amazon made an Olympic-sized sprint to become the premier distributor of entertainment content. The 54 million Americans who have signed up as Amazon Prime members have plenty to look forward to as Chief Executive Jeff Bezos and company upped the stakes in the final week of January by:
Besting movie leader Netflix for the rights to five Sundance movies, shelling out $15 million for five independent films;
Discussing licensing tunes for a full-blown subscription music service that would rival market leaders Spotify and Apple Music;
Spending $5 million for its first Super Bowl ad. The commercial promotes Echo, a wireless speaker and voice-activated device with a virtual assistant named Alexa; and
Released the company's best-ever quarterly earnings report with Holiday sales up 22%, coming in at $35.7 billion.
Retail TouchPoints spoke to Ken Morris, Boston Retail Partners principal, and discussed some of the industry's biggest concerns, some of Amazon's weak spots, and what tactics could be utilized to potentially defeat the undisputed King of the Retail jungle.
The King And I(ndustry)
"Amazon is the Walmart of the e-Commerce world," Morris explained. "Amazon moves into a product segment and kills the businesses in those categories – they are a serious threat." And while Amazon will most likely continue to dominate every segment they enter, there are ways to take some of the lion's share of the market from them.
The Hunt Is On: Beating The Biggest
"Specialty retailers should focus on three things," Morris said. "Sell exclusive private label products not available on Amazon, provide a more personalized experience and offer value-added services." Morris also noted that loyalty and rewards programs, and responsive service and telephone support, that are superior to Amazon's could make a difference for any small retailer.
Brick By Brick
Trying to match or take down a $107 billion monster is nearly impossible, but you can hold your ground and differentiate your store from a giant just by utilizing the bricks around you. "Leverage the store in ways that add value that Amazon can't offer remotely," he added. "Use the store as a showroom; a theater for shopping. Bond with your customers and personalize the experience."
Beast of Burden?
Amazon will continue to grow in 2016, but Morris says that even a mammoth operation does plateau. "Its year-over-year growth can't continue at the same pace as last year, as it's market penetration will become more saturated every year."
Too big to fail? Maybe, maybe not. But one thing is for sure, once you've become the biggest, there's not many other places to go.
And while the idea of a Super Bowl commercial might be a dream for some small retailers, Morris felt that it could be nothing more than a status symbol. "Amazon brand awareness is already top-of-mind for most consumers, so the Super Bowl ads won't have a significant impact on overall brand awareness. They have a button on my TV, what more brand awareness can there be?"