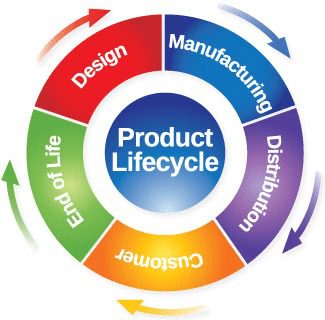 Up to 71% of U.S. adults who research products online rely on product-focused information such as social ratings and reviews, digital data and editorial content from the manufacturer or retailer to make a buying decision, according to Forrester Research.
More than two thirds (69%) of online shoppers, in fact, typically rely on information managed or governed from a product information management (PIM) solution. Two thirds of consumers also visit a manufacturer's web site to access or verify information on products they plan to purchase. More than 70% of consumers that purchase items such as footwear, apparel and large appliances actually research those products online before visiting the store.
The Forrester report, titled: Polishing Up Your Products — Why PIM Really Matters, outlined that product information is often loosely managed in Excel files at a brand or merchandise category level, while associated digital content exists in shared drives or digital asset management systems. Therefore, product data governance is often inadequate or nonexistent, preventing organizations from:
Easily locating product information;
Trusting information and content they do find;
Ensuring consistency across all channels;
Scaling product assortment;
Supporting increasingly demanding channel distribution partners; and
Meeting product launch deadlines.
The report indicated that PIM solutions enable products to mature from initial conception to a more polished, marketable state. The lifecycle of a product under the watch of a PIM system includes the following core stages:
Sourcing and transformation;
Aggregation and enrichment;
Publication and syndication; and
Customer intelligence and strategy.
While PIM systems can help retailers provide the right content to consumers, the report suggests that e-Commerce professionals need to get "product fit" before committing to the technology. They can prepare themselves by identifying all program stakeholders, such as brand owners, merchandisers, marketers and product content specialists, during the requirements gathering and vendor selection process. Additionally, Forrester recommends that professionals build success metrics that are tied to business outcomes and data quality standards, and then map out current and desired future state processes.