Nearly half of shoppers (46%) say they plan to start their holiday shopping before Nov. 1, according to a survey from RetailMeNot. The move toward earlier shopping is even more pronounced this year than it was last year. The e-Commerce destination indicated that deal searching on its site increased 21% on Nov. 7, 2015, showing that consumers were seeking out discounted items almost three weeks before the Thanksgiving weekend began.
As retailers aim to better understand consumer behavior throughout the holiday season, they need to take note of the deemphasized role of specific occasions such as Black Friday, as well as consumers' propensity to search for the best deals at almost any time.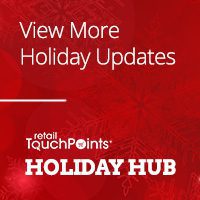 "Between the shoppers that start their shopping before November combined with the uptick that we saw at RetailMeNot during the second week of the month, we saw a significant boost in traffic for our site well before the holiday season officially started," said Michelle Skupin, Senior Director, Global Corporate Communications at RetailMeNot. "Over the years, as consumers have become more cost-conscious since the days of the Great Recession, they're really looking to take advantage of the offer content that's out there in the marketplace early and often."
Deals Appear To Take Greater Precedence Among Consumers
A select few e-Commerce sites have decided to join in on the pre-holiday fun in October thus far. Overstock has taken advantage of this trend, offering "Black Friday Sneak Peek" deals from Oct. 20 to Oct. 27, while Alibaba recently started its live streaming promotions in the leadup to its Nov. 11 "Singles' Day" event.
It's no coincidence that these e-Commerce brands are taking the initiative to create more deal-oriented experiences for their shoppers. Holiday shoppers are making even more of an effort this season to seek out deals, with more than 60% of consumers surveyed planning to shop sales and promotions, up from 51% in 2015.
"It's not always the biggest discount that wins out," Skupin said in an interview with Retail TouchPoints. "It's really about having the right promotional mix, and optimizing the promotions so that it's not just a race to the bottom. It has to be a strategic part of their business that can help them drive and close sales while preserving their margins. We've done some tests with retailers over the years where the percentage or dollars off isn't necessarily the biggest driver of consumers making the purchase. Sometimes it's a mix of the offers that are available."
The RetailMeNot report asserts that the best holiday promotion combines dollars or percentage off a purchase either site- or store-wide, with free shipping included. Skupin recommended that retail brands work with data partners that can offer competitive insights, detailing how they can best deploy marketing and promotional strategies.
So what exactly are these shoppers doing to find these deals?
46% would spend a full day hunting online for the best price;
26% would travel more than an hour to visit a store with a great deal; and
23% plan to line up outside store doors before they open to snag the best prices.
Mobile Becomes Major Driver For All Sales Channels
As many as 73% of responding consumers say they are planning to shop in brick-and-mortar stores this season, and 50% said that the deals they find online will help them determine which days to shop in-store. This makes mobile optimization even more important as consumers continue to shift toward digital channels. Of the holiday shoppers surveyed, 83% use up to six channels to find the best holiday deals and promotions.
"Mobile is becoming a channel where consumers are now getting more comfortable transacting, and I can't say enough about its importance within the shopping journey," Skupin stated. "It's no secret that mobile has completely disrupted retail from that perspective, and we're hearing from a lot of progressive retailers that mobile is now their starting point when they're thinking about content or marketing."