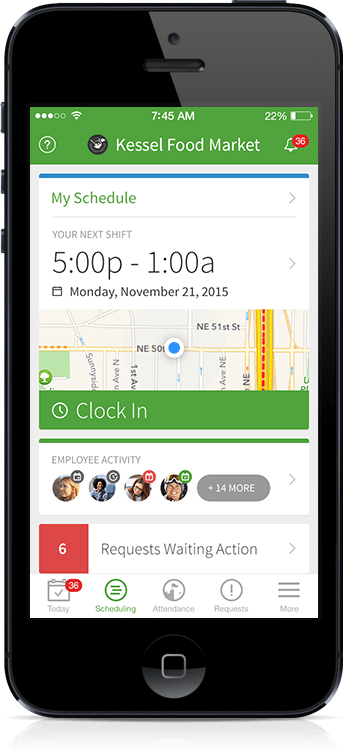 The increasingly mobile workforce has encouraged top-performing companies to deploy their workforce solutions on mobile devices. According to Put Operational Excellence In The Palms Of Your Hands With Mobile Workflows, a content brief by Aberdeen Group, 45% of Best-In-Class organizations currently implement mobile adoption of workflow technology — and are reaping the benefits.
The comprehensive report uncovers how top performing organizations transform their business through mobile Business Process Management (BPM) and workflow management solutions. More than one in three (36%) of Best-in-Class businesses are planning to implement mobile BPM. Organizations with solutions already in place reveal that they are:
2.7 times as likely to have real-time visibility into the status of all processes;
5% more likely to be able to digitize paper-based processes; and
Realizing a 19% improvement in the cycle time of key business processes over the past 24 months.
Mobile Technology Puts The Power To Act Into Employees' Hands
Best-in-Class organizations are more than 3 times as likely to have mobile access to BPM/workflow management solutions than other organizations. Implementing a mobile BPM/workflow solution provides a variety of capabilities that improve visibility, enable process improvements and facilitate interactions with technology. For example, these solutions enable employees to respond to noncompliance events immediately, potentially saving the organization money that it would have lost due to fines, repairs or lost business. In fact, those with mobile solutions are 85% more likely to have automatic notifications, which enable full visibility into the status of processes as well as tasks that need to be completed.
Saving Trees And Time
Organizations with mobile solutions are more likely to be able to capture data that would previously have been paper-based, such as compliance forms, inventory counts or customer orders. Those with mobile solutions are 97% more likely to have the ability to capture signatures electronically than those without these solutions.
Mobile access to BPM and workforce solutions enables users to access information instantly without relying on being at a workstation or interacting with IT. In fact, 52% of respondents reported that they could use BPM software without looking to their IT department for guidance.
Mobile Can Catapult Financial Performance
Mobile access to these capabilities results in improvements across a variety of performance metrics. Since employees have instant access to the functionality and information they need to complete tasks, those with mobile workflows saw improvements such as:
21% in time-to-decision over the past two years;
19% in the cycle time of key business processes;
83% in internal schedule compliance; and
15% in operating margins.