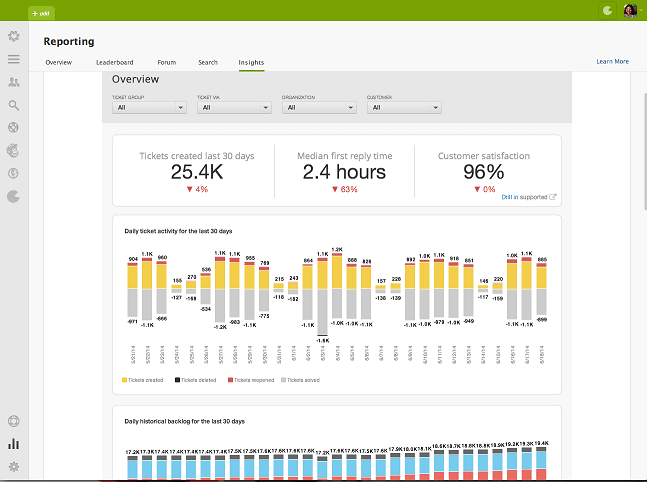 Preserving a successful and profitable customer-retailer relationship depends significantly on the level and quality of service provided by the retailer. However, some retailers might think they are doing a better job at connecting with their consumers than they actually are.
To alleviate this issue, customer service software provider Zendesk crafted Insights, an analytics tool for organizations that want to measure and visualize the impact of their customer service interactions.
Insights is designed to deliver simple visualizations and reports, so organizations can measure customer support effectiveness and benchmark results against industry peers.
"Organizations today are facing a data deluge, and they want information that they can use to reshape their operations and customer relationships," said Sam Boonin, VP of Products at Zendesk. "With Insights, Zendesk does the heavy lifting to help support leaders apply their data and make business decisions that improve their relationships with customers."
Companies that actively use analytics in their support operations record a 12% faster first-response time to customer inquiries, according to the quarterly Benchmark report from Zendesk, and a 16% faster inquiry resolution time.