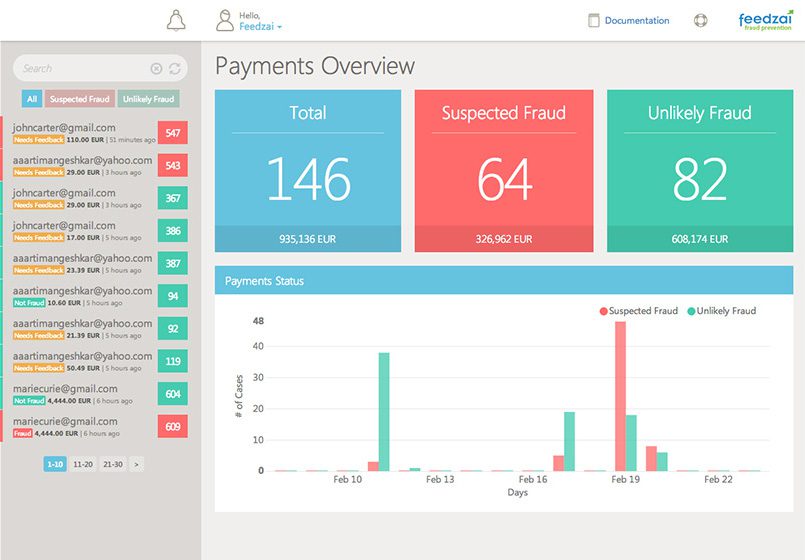 Fraud prevention has become a top priority for retailers of all sizes following the breaches of several high-profile organizations such as Home Depot and the U.S. Postal Service. As cybercriminals become more sophisticated, retailers must do whatever they can to protect their businesses and consumers.
Feedzai, a fraud prevention and Big Data solution provider, has released e-Commerce apps for the Shopify and Bigcommerce platforms to help retailers mitigate and prevent fraud. Designed to provide eTailers with information to determine the legitimacy of an order, the apps send notifications when specific transactions are flagged for suspected fraud. Each notification includes a list of reasons to block or allow a transaction, honing in on a variety of factors such as: IP geolocation; device ID recognition and disposable emails. After analyzing these notifications, retailers can determine whether they want to accept or decline a transaction.
The apps show street-level maps that reveal the IP address from which a transaction was created. IP addresses are cross-checked with shipping addresses to help retailers determine the legitimacy of each order.