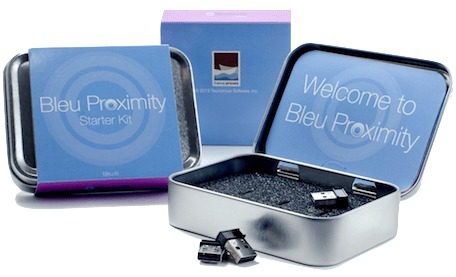 A variety of retailers, such as American Eagle, Apple and Macy's, are rolling out beacon technology in stores to create one-to-one engagement with consumers through their mobile devices.
With beacon technology, retailers can track customer journeys throughout the store, share more relevant deals and help shoppers find the products they're seeking. Twocanoes Software is empowering retailers to implement beacons in their stores with the Bleu Station Beacon Starter Kit.
The Starter Kit includes:
Three iBeacon-compliant beacon modules;
A beacon configuration iOS app;
Access to a complete software development kit for testing and integrating beacon proximity detection; and
90 days of phone and email technical support from software developers.
The beacon uses USB-format modules powered by a standard USB AC charger/adapter.
Retailers can test and develop the product so that it integrates into their own branded mobile app. After setup, Bleu Station will instantly start broadcasting over Bluetooth and is ready to be used in the app. For fine-grained proximity control, the Bleu Setup app provides additional advanced settings for refining the solution for any environment.