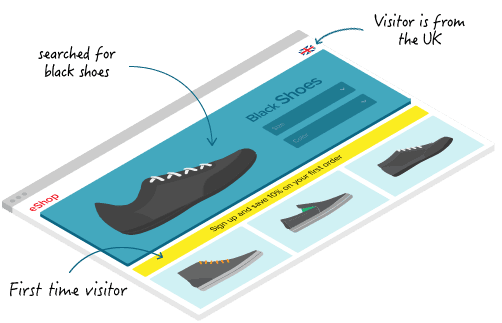 It is no longer enough for retailers to provide consumers with a consistent experience across all channels. In fact, savvy shoppers now expect seamless experiences that are tailored to their unique wants, needs and preferences.
Barilliance provides an e-Commerce suite designed to help retailers personalize the entire omnichannel shopping journey. The suite includes a personalized product recommendation engine, a multi-stage cart abandonment email solution and a real-time web site personalization tool.
The suite also includes a Live Feature, which enables retailers to present real-time notifications of shopper activity on their site. Retailers can set conditions for when, where and how many notifications will appear on the e-Commerce site to help drive urgency.
The notifications are fully customizable, can match the site's design, and also are tested and optimized based on a customer's profile. This means first time visitors can receive a completely different set of notifications than returning customers.
Retailers can integrate the Barilliance suite with numerous e-Commerce platforms; all applications operate and are accessible within one control panel.
"We have had great success with Barilliance thus far," said Tamara Falcke, Email Channel Manager at SurfStitch.com, a Barilliance user. "By implementing the Abandoned Cart email solution, we were able to achieve a 300% revenue lift on our previous efforts in this area and were able to more than double our previous ROI."