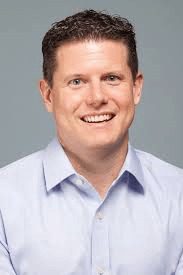 When Jason Buechel came on as EVP and CIO for Whole Foods less than three years ago, the business was not agile enough, flexible enough or transparent enough to move forward into a successful future. "Legacy products did not have the flexibility to support us across the business," Buechel told a small group of analysts and media during an event in the New York City offices of Infor.
Because Whole Foods is so much more than a grocery store, the business needs to collect and analyze a multitude of product attributes. The retailer also is a food preparation business, a quick serve restaurant, a soft lines business, a tap room and more. "There is probably no other company in the [retail] industry that wants to capture more product attributes than us," said Buechel, explaining the reasoning behind a long-term strategic partnership with Infor.
The primary goals for the new ERP system include some seemingly basic premises:
Automate systems – to improve business efficiencies and be more flexible;
Improve inventory management efficiencies – by better understanding macro and micro conditions, such as how weather affects product demand;
Support growth – to facilitate the ability to scale to 1,200 U.S. stores; and
Be transparent – with customers as well as suppliers.
Today's shoppers, including a growing number of Millennials, "want to know what is behind each product," Buechel noted. "We need the ability to use partners in the ecosystem to make product information transparent."
But this type of transformation is far from basic for Whole Foods. "In my mind, this is about how technology has disrupted the food industry," said Buechel. "This is not just grocery or just retail. In this particular case, we are going to transform the food industry: how farmers farm, how manufacturers create products, and how we can work together to forecast and bring product to market."
Enter Infor. The Whole Foods executive team had been busy searching for the right ERP (Enterprise Resource Planning) partner when Buechel joined the team. They considered at least 12 companies, narrowing the choice down to three of the largest: SAP, Oracle and Infor (which today is led of a number of former top Oracle executives, including Charles Phillips and Duncan Angove).
Buechel and Whole Foods are so pleased with this new partnership that they are willing to discuss it with the press, which traditionally has not been a given for the 35-year-old chain. "It's been a great relationship," said Buechel of the partnership with Infor. "We are bringing the best of both companies together."
Still in the planning and testing phases of this long-term project, Whole Foods and Infor plan to pilot the new technology in its new concept stores, 365 By Whole Foods, scheduled to launch in 2016.
Related stories:
Whole Foods/Infor Partnership
Has The Organic Food Market Outgrown Whole Foods?
Whole Foods Invests In Mendocino Farms
Whole Foods 365 Concept Store
Whole Foods Cuts 1,500 Jobs