Even the most seasoned traveler will forget to pack an important item for a trip, and vacationers want meaningful souvenirs that are unique to each of their journeys. By providing a platform that allows short-term rental hosts to offer both necessities and thoughtful, site-specific luxuries, The Host Co. allows guests to customize their rental experiences while generating an additional revenue stream for property owners and managers. Some hosts report that sales generate an extra $500 monthly, and beta testing by The Host Co. showed that within the first three months of use, 40% of guests made a purchase.
The Host Co., founded in September 2020, was developed amid COVID-19 stay-at-home orders that led to demand for short-term home rentals. Taking into account the most common guest requests for items they might need during a stay, co-founders Annie Sloan and Mikel Hubbard created a digital marketplace to help hosts provide solutions before problems arose.
As travel opened up beginning in 2021, The Host Co. saw hosts expand their offerings through their different digital marketplaces. With the option to enhance the guest experience while also selling goods or activities that could potentially raise their online ratings, hosts have become creative with how they are developing their sales strategies.
"[The platform] will email your guest if, for example, they have purchased a rental of two bikes — it will give them the code to the lock for those bikes," said Sloan in an interview with Retail TouchPoints. "Every single week, there's someone creative who decides to rent a margarita machine or says, 'I'm going to leave out a Polaroid camera and sell the film.'
"You can send the web link, which is a custom link for your property, to guests," explained Sloan. "It has a picture of your property, and you can put that link anywhere. It is agnostic to the OTAs [online travel agencies], but we're seeing a huge movement with direct booking, which is fantastic."
The Host Co.'s online platform leads property hosts through the creation of shopping destinations unique to their properties, charging a 7% commission that covers credit card charges, sales tax calculations and remittance and The Host Co. platform's software.
Designing a Vacation Environment Guests Will Want to Share
Creating an online marketplace allows hosts to showcase the types of goods that are available during guest stays without intruding on the design scheme of a space with clutter. "Your photos are what books your space," said Sloan, a former HGTV producer and a Creative Director at Facebook and Twitter. "Airbnb has changed the algorithm to show bigger pictures of beautiful things. You stay somewhere primarily driven by the aesthetics of that place. We see ourselves as an extension of that aesthetic experience."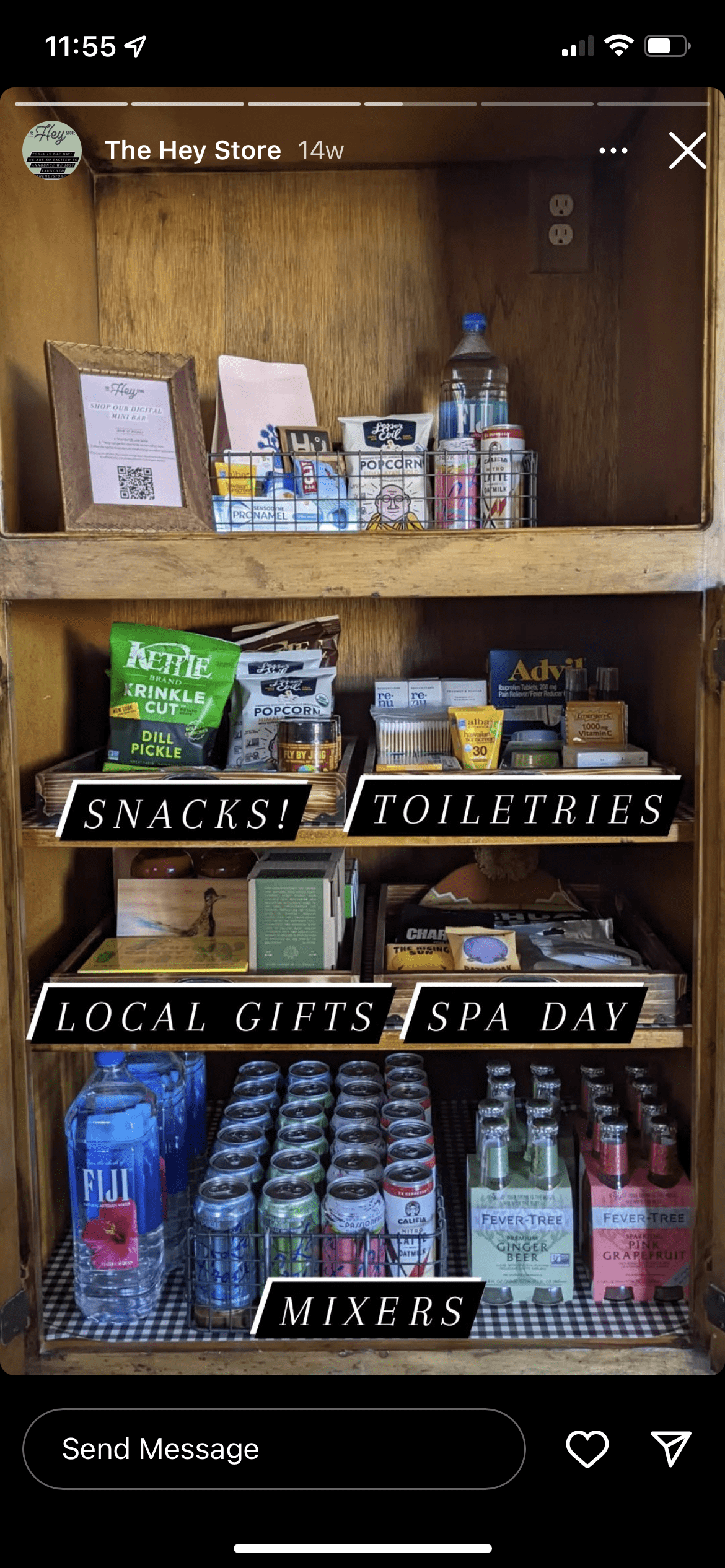 Goods provided by hosts could be supplies that are hidden away until they are needed, such as party decorations or accessories for a bachelorette party. Elements to enhance a rental, such as beautifully arranged flowers throughout the space for a romantic weekend, also are available.
"We are able to help hosts by saying, 'Well, you have a cozy cabin in the snow, sell things that are too expensive to give away for free — robes, a s'mores kit, a spa face mask and movie concessions," said Sloan. "And when your guest is there, it becomes part of their experience. 'We're going to have popcorn in our robes and that's going to be our experience,' and that works really well."
Some of the popular items that have resonated with guests are:
Mid-stay cleaning services;
Meals prepared by a professional chef;
Snacks and beverages;
Necessities such as pain relievers;
Hangover cures;
Toys for children, such as beach supplies;
Destination-appropriate items such as hot cocoa kits in snowy regions; and
Mementos from a stay.
Tourism-Retail Opportunities Continue to Grow
There are also opportunities to partner with local artists or vendors to showcase their goods within the online shop or the rental. Once these purchases are made and the pictures are posted to Instagram or the rental app, these goods can be taken home to become meaningful souvenirs. Sloan recommends aligning the product offerings with the purpose of the guests' stay and being creative to create Instagrammable moments.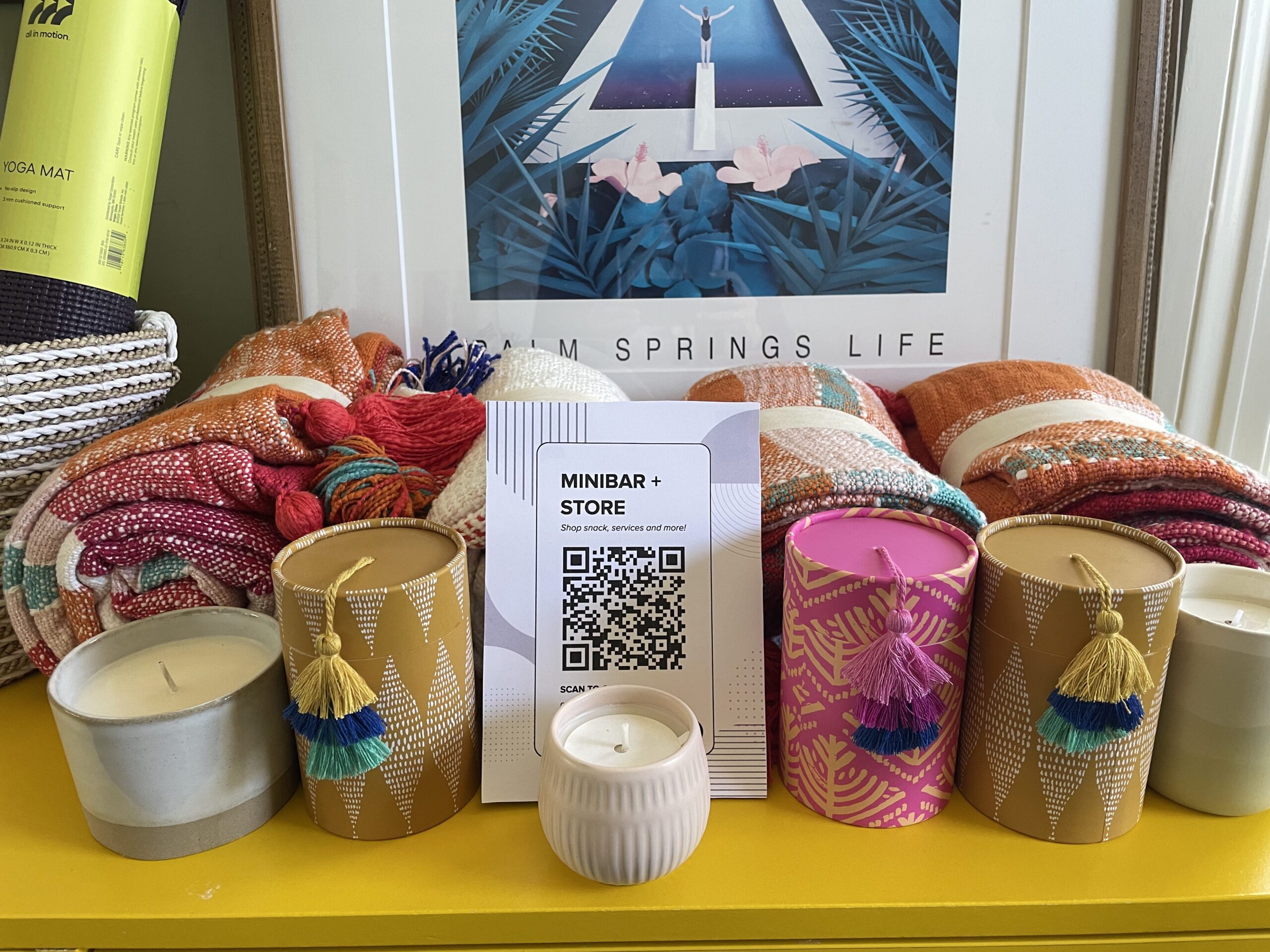 "If you have a bachelorette party pad, sell a box of colorful wigs for $150 after you get it on Amazon for $30, and everyone will buy it because of that Instagramable moment," said Sloan. "We have hosts in Joshua Tree, Calif. who are selling $200 sunhats. It depends on the cost of your Airbnb, but people not only want that aesthetic, they want to take home a piece of that specific aesthetic. They don't want to take home a snow globe. Snow globes are cute, but guests want to bring home the property's aesthetic."
From the luxury travel segment to quaint, intimate vacation rentals, shopping and travel continue to align. A recently announced partnership between Walmart and Getaway introduced the concept of the brands' General Store, where guests are able to shop for necessities, souvenirs, supplies for activities and hiking gear. The mini-retail experience was designed to resemble an old-fashioned but well-stocked general store from a bygone era.
"We have interest from some boutique hotels, all the way to someone who runs a family summer camp," said Sloan. "The camp doesn't have a store, and everyone wants to do tie dye, but everyone forgot to bring a T-shirt!"