Pie Five Pizza was growing and wanted to jump from an outdated system of paper-based rewards cards to a data-driven solution that could target its Millennial audience. The chain also sought a program that could integrate customer data with its messaging program and POS system.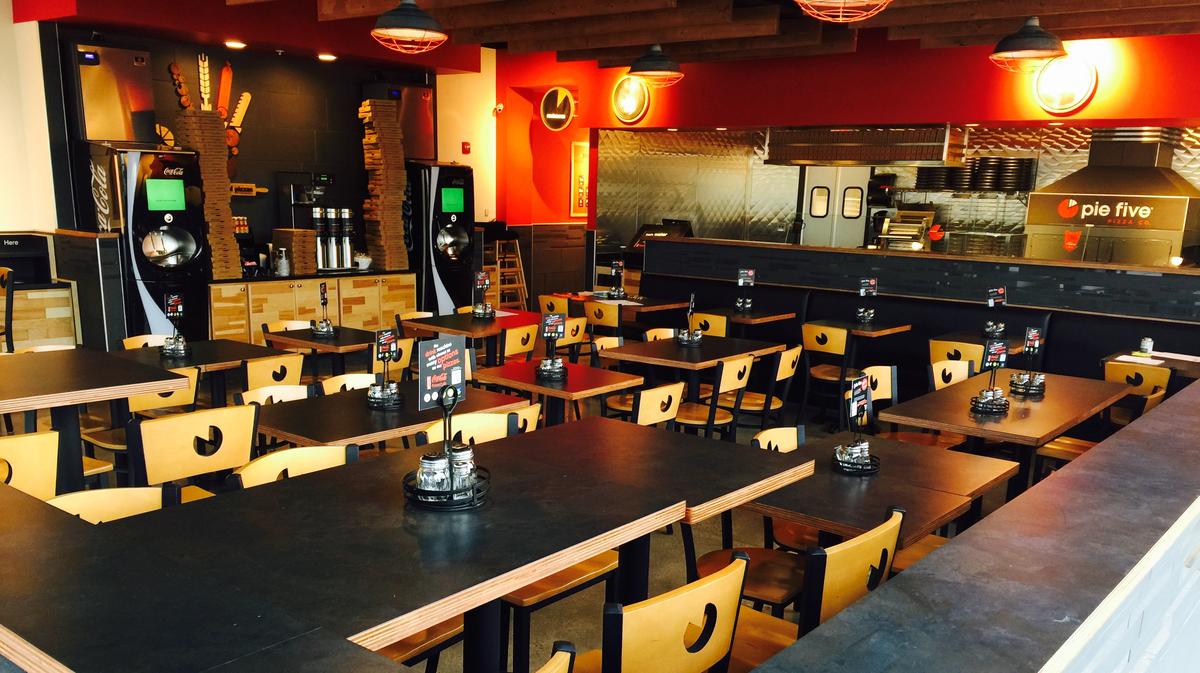 The company teamed up with Paytronix in August 2013 and kicked off the Circle Of Crust rewards program. Now, the Pie Five Pizza Circle of Crust program has more than 500,000 members, and had over 90% growth in same-store membership in 2015 over the prior year.
With the data-driven Paytronix Reward Platform at its core, the Pie Five Pizza Circle of Crust rewards program has achieved:
• Convenience: Pie Five's Millennial customers get a hip and fun digital rewards program that eliminates the need to carry a card;
• Targeted Messaging: Leverages customer data stored on the Paytronix platform to send information or points-based offers to guests based on their purchase history. Other offers include invitations to pre-opening events, product taste tests, limited time offers, gift card offers, etc.;
• Consumer Research: Engages Pie Five's loyal base of customers in the pizza experience, with surveys asking which ingredients and combinations they want to see on the menu or to develop limited time offers; and
• Campaign Expertise: Helps Pie Five set up point-based offers with specific locations and dates; and
• Improved Metrics, including: Open rates of 25% to 30% depending on email; Increased guest frequency and sales during Circle of Crust offer periods; and Higher check average per guest for members versus non-members.
"Before Paytronix, we had a paper punch VIP card," said Jami Zimmerman, director of corporate communications at RAVE Restaurant Group. "We weren't able to send messages or offers and could not collect data about our customers or their transactions. In addition, customers would lose the card and we didn't have a way to look up previous points or rewards, and there was a potential for fraud that exists with the paper system."
The seamlessness and security of the Circle Of Crust program are key to Pie Five's success. "The secret is in keeping messages highly relevant to the guest," said Michelle Tempesta, Marketing for Paytronix Systems, Inc. "It requires real-time data and, when appropriate, real-time messages that are triggered based on the guest's transaction at the POS."
For example, if the merchant wants to deploy a guest survey to gauge their experience with a Limited Time Offer (LTO) item, a survey can be triggered in real time through the Paytronix rules engine. Surveys can be sent to all members who purchased the LTO within a given time frame or to a random sample of members across the life of the LTO.
"Customers love it because they can log in and see a history of their transactions and rewards and they can look up their account in the store with their phone number if they don't have their card," Zimmerman said. "And, the potential for fraud has been greatly reduced because there is a record of the transaction in the POS."
The future of the Circle Of Crust is certainly rising. "Paytronix will continue to deliver features that enable the Pie Five Pizza Circle of Crust to compel members to join," Tempesta said. "Today, features like 'text to join,' white-labeled iOS and Android apps, integrations with Android Pay and Apple Passbook are designed to help merchants like Pie Five boost enrollment."
Their stake in the brand is the connection that keeps Millennial customers coming back. "When it comes to engaging Millennials, we use our quirky, but authentic brand voice to connect," Zimmerman said." Millennials like content that is tailored and personalized; much like our pizzas."