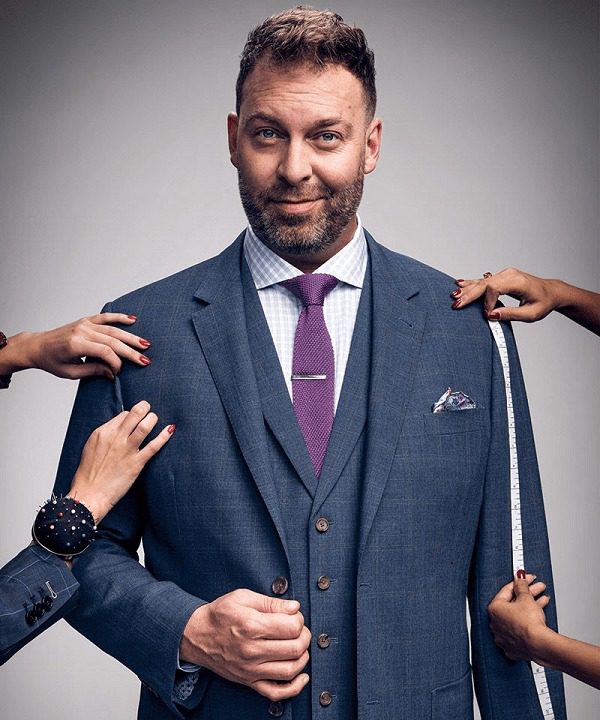 Made-to-measure suit retailer Indochino had quite a successful year in 2016, seeing year-over-year omnichannel sales growth of 54% and year-over-year sales in comparable showrooms increasing 31%.
With omnichannel sales growth in 2017 on pace to crack 50% again, Indochino is taking a more aggressive approach to brick-and-mortar expansion with plans to open eight new showrooms this year. Three showrooms will debut in the Canadian cities of Edmonton, Calgary and Vancouver this spring, with another five scheduled for major — but still unannounced — U.S. cities.
In an exclusive interview with Retail TouchPoints, Indochino CEO Drew Green discusses the brand's continued expansion into physical showrooms, the strategies behind the brand's decision-making and the inspirations behind the Indochino business model.
RTP: What brought the Indochino brand into physical retailing?
Green: It started with the realization and the interactions we were having with our customers, and an understanding that some customers are just not comfortable with making the purchase online. It's a $400-$500 purchase on average, and for some men it's a fairly big decision. Us introducing retail stores really allows the customer to engage with our brand, engage with our experience in a whole different way. They're able to touch the product, they're able to have style guides bring them through the entire experience…everything from measurements to picking the fabric to personalizing, customizing and essentially crafting a one-of-a-kind garment.
As we launched a retail strategy, the big difference in our approach was that we mirrored the showroom business to our successful online business. When you go into the showroom, it follows all of the same mechanisms that our site does from an order process standpoint — but the biggest difference is that it's just an entirely different experience from a full serve vs. self-serve point-of-view.
In 2016, which was our first full year in brick-and-mortar retail, we grew 31% year-over-year on a comparable basis. With that we decided to look into how to enter markets differently and more cost-effectively. The three showrooms we opened in 2016 all paid back within their first six months, and that's created a template and an opportunity for us to expand more rapidly this year.
RTP: What does the consumer experience when they walk into an Indochino showroom?
Green: We're entirely virtual inventory. When I launch a showroom, we have hundreds of different fabrics available for men to choose their suits or shirts and build their garment, but we don't carry any inventory in store.
We have tailors that make sure each garment is perfect, and we have a wonderful retail team on a showroom-specific basis, comprised of a manager, assistant managers and style guides. Depending on the size of the showroom — we have one as small as 1,500 square feet in Boston all the way up to 4,500 square feet in Vancouver — we'll flex the hours of our teams to accommodate the demand, which has been substantial.
80% of our sales in retail are based on consumers booking an appointment in the showroom beforehand. We do have walk-in traffic and some of that has increased as our brand has become more well-known, but even as a walk-in customer you'll set an appointment there and then, and you'll have what we call a style guide essentially build the suite of garments with you.
RTP: Where does mobile fit into the Indochino experience?
Green: Mobile is our fastest growing channel from a visitor perspective. Certainly what we've focused on in mobile is the ability to: A) book an appointment and B) make a sale. We're seeing that it's a different type of a customer that comes to the mobile device. Their intent using the mobile device is to find a showroom, book an appointment, or go through the process of discovery of how they could interact with us to build a garment. Often, they'll go from the mobile device either into a showroom or into a desktop to complete their purchase.
RTP: How do you determine new areas for expansion?
Green: It's entirely based on internal and external data. We decided to open our Calgary showroom this April based on the fact that it is our number-one online market in Canada. We've got these incredible customer bases in Toronto and our home town of Vancouver, and we know there's a demand for our brand and the products what we provide.
Another part of the decision is the success of, and opportunity with, West Edmonton Mall. It's a top-five mall in Canada and it's going to be a fantastic place for us to have our showroom and attract both existing and new customers. The brands that we admire and aspire to be are all around us, whether that be lululemon, Aritzia or Apple.
In the U.S., we know that Chicago and Washington, D.C. are two top-10 markets online customers come from regularly. We do not yet have showrooms there, but based on data and analysis when we're choosing locations, it's best to make sure that the customer we serve can find us.
RTP: How do you expand without over-expanding?
Green: We were an online-only business for many years, and we had very solid growth in those early years. The difference between us and most of the retailers around us is that the majority of their revenue —anywhere from 90% to 95% — still remains in physical retail. More than 50% of our revenue still comes from our online channel, so we've benefited from a physical expansion.
Like any business, we evaluate our model every day. As much as we believe we can grow to 100, 150 or 200 showrooms within five to 10 years, we're going to evaluate that on a daily basis and not just expand for expansion's sake.
RTP: What brands have inspired you as you grow the Indochino brand?
Green: Number one, we recognize and admire how Apple has made retail a core channel for the growth of their different consumer products. Obviously, they're tremendously strong in wholesale, and unbelievably strong in direct-to-consumer online, but really the business has benefitted from a very smart and defined retail strategy. That strategy had an element of virtual inventory to it, which is what we're entirely based on. I'm able to open a showroom at one-tenth the cost of my contemporary competitors because I simply don't have inventory.
The other brand I really admire is Men's Wearhouse and Tailored Brands. They have an entirely different experience than us, and they've frankly done an amazing job in building that business and all the separate brands that are part of Tailored Brands. They sell millions of units per year all across North America, but it is a very different experience than ours. In a way, we see ourselves as that next generation suit brand.