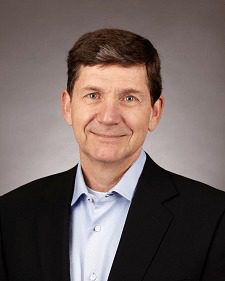 There are a number of reasons why eBags is succeeding in the competitive travel goods space. But a focus on mobile-first is a primary driver of success: in 2016, year-over-year (YOY) sales via mobile grew 70% for both Q4 and full year 2016, while mobile traffic grew 67% for Q4 and 53% YOY. Co-Founder and EVP Peter Cobb shares his insights into eBags' success, as well as his personal viewpoints on the retail industry, in this exclusive Q&A with Retail TouchPoints:
Retail TouchPoints (RTP):eBags is committed to a strong marketing strategy using Facebook. Can you talk about the benefits of working with Facebook?
Peter Cobb: Facebook is a valuable marketing partner. Our return on ad spend has been significant with Facebook. We are using a persona-based strategy to target specific shoppers with ads and animated videos. We've been using the videos for over a year and they've worked really well. Although Facebook is not inexpensive, the testing videos are fairly straightforward and we create them internally. eBags is prospering today because we're willing to try things like Facebook.
RTP: How significant a role does Amazon play in your marketing and sales strategies?
Cobb: While eBags products have been sold on Amazon since 2002, we know that it is challenging for Amazon to provide the personalized experience our customers are looking for. For example, we offer customized shopping tools such as our "Backpack Finder" that asks shoppers multiple questions in order to suggest relevant products. This is curation that you just don't get on Amazon. And our call center is located in our Denver offices. They are the front-line brand advocates who add to our customer lifetime value proposition. Additionally, many of the 1,000 brands we sell on eBags.com prefer to not sell on Amazon.
RTP: Have you always housed your contact center at your headquarters?
Cobb: No. Eight or nine years ago we had a contact center in the Philippines. On paper it saved us $1 million, but then we asked what we were giving up. Outsourcing overseas just couldn't match the personal touch as well as the conversion and upselling capabilities that we see with our U.S.-based contact center agents.
RTP: Let's switch gears. I'd like to find out about your background…How did you end up in the retail industry?
Cobb: After graduating from business school, I gravitated to product management in the sports world, working with brands that designed and sold tennis, squash, ski and golf equipment. Samsonite, the global travel goods leader, recruited me to lead their U.S. marketing efforts. I was in charge of developing collections of products and creating marketing plans with all the big-name retailers. After transitioning out of Samsonite, I was fascinated by the potential of the Internet. This was 1998, so early Internet days, but if you had your "vision glasses" there was no doubt in my mind that e-Commerce with its 24/7 convenience and endless aisle assortment would be a retail game changer. A couple of us decided to create the ultimate online travel goods store, eBags.com, and here we are 18 years later having sold over 28 million bags. Placed shoulder to shoulder, that is over 8,000 miles of bags! Still hard to believe.
RTP: Who have been your mentors or inspirations in retail or business?
Cobb: I give a lot of credit to my co-founder, Jon Nordmark. He has an uncanny ability to see five to 10 years into the future, which when you talk about technology and innovation is always a fascinating discussion. I also marvel at how some of the mega-brands like Nike, Apple, Amazon, Google, and Facebook continue to foster a culture of innovation.
RTP: What advice do you have for other retailers and brands looking to test the waters of innovation?
Cobb: A few things:
Surround yourself with smart people possessing boundless curiosity;
Develop a culture promoting new ideas and ways to do things and build a process to quickly determine chance of success;
Remember that initial test failure should not necessarily kill an idea. Be open to iterating to see if there is a kernel of opportunity; and
Always be paranoid that someone is nipping at your heels, because they are.