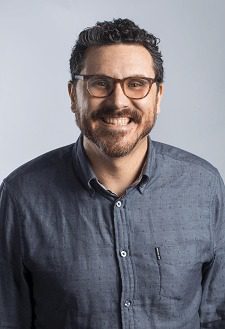 Six years young, Loot Crate is a self-proclaimed "leading subscription commerce platform targeting super fans of entertainment franchises." While Loot Crate appeals to all ages with its family-friendly product, a large majority (80%) of its customers, called "Looters," are 18 to 34 years old, according to Erik Reynolds, VP of Product Marketing and Communications.
"What I love about optimizing for this generation of consumers is, that they want more than just a shopping experience," Reynolds said. "They expect a more content rich experience, especially when they're browsing products on our site within their favorite fandoms — comics, TV, movies and games — our site, mobile app and our products have to nurture to that. We create content that not only sells the next crate but also tells a story in deep alignment with our licensor partners."
In this exclusive Q&A with Retail TouchPoints, Reynolds shares the secret sauce behind Loot Crate's quick road to success, paved with a well-edited focus on influencer marketing.
Retail TouchPoints (RTP): How important have influencers been in building the Loot Crate brand?
Erik Reynolds: We used to partner with more than 750 influencers, but we've cut back considerably to focus on quality over quantity and to build relationships with an under-served influencer segment, which we call micro-influencers. These small but ultra-authentic and passionate creators have an incredible impact on our audience of future Looters, because they share a lot of the same traits — a deep knowledge and passion for a genre or franchise of IP [intellectual property]. With this focus, we can optimize our spend more quickly based on who is performing, while also picking and choosing moments to go big with partners like Nerdist or high-profile individual influencers.
We've seen exceptional value at the micro-influencer level. Some may only have 10,000 followers or less, but if you build a reputation among micro-influencers and their communities and support their content, this goes a long way to building loyalty with overlapping audiences who we used to think were only accessible through larger and more expensive partners.
What I love about the influencer community around games, TV, film and anime is that it's built around the talent of the influencer as an entertainer, but also other tangible crafts like costume design, makeup and game play. There are incredible craftspeople showing how they make movie magic happen with makeup and costume design, and incredible gamers out there who could go pro in the emerging e-sports scene.
RTP: Can you over-use influencers?
Reynolds: At one point we definitely over-indexed on the tactic. It's a tricky area nowadays. You're aligning your brand with these people as a point of acquisition or awareness building — you have to look at them thoughtfully and decide if you want them endorsing your product. Even more important, do your customers want them representing them? The days of the endorser being just an awareness play are over; these people you partner with are now ambassadors of your brand. Your customers project themselves into those roles and reject (often loudly) influencers that don't represent their beliefs and values.
We have stepped away from some influencers who haven't represented themselves very well online outside of their role with Loot Crate. A good test is to ask yourself, Would I hire this person as a full-time employee, not just as an influencer in a one-time endorsement capacity? If you think twice about that question, then you should find someone better who embodies your company's mission and values.
We've definitely gotten to the tipping point with influencers, and because our team has been in this space for a very long time, we saw this moment coming perhaps six months sooner than some traditional CPG brands.
RTP: What problems should businesses look out for when using influencers?
Reynolds: Content marketing and brand partnerships are multi-layered: there's a brand safety aspect, which is a deep concern for traditional brands, as well as brands like ours. We don't want to put our family-friendly content into channels on YouTube and Twitch, where there might be inappropriate content.
We're also attuned to the fact that many influencers have made their name off negative/shocking tactics: prank channels, influencers desperate for "likes" or people new to the craft of entertaining often put their foot in their mouths with large audiences, because they're trying to be edgy. It's a generation of young entertainers, especially young men, trying to find their voice, but they are not savvy or mature enough to recognize how the world is evolving. We started spotting this 12 to 24 months ago and really dialed back our influencer activations and content development with folks who rely too much on shock over substance.
Influencer marketing can also be hugely expensive. Some of the mid-tier influencers are trying to charge $25,000 to $100,000 for an activation against audience numbers that are potentially pumped up from bots and one-time subs. We're seeing more value at the micro-influencer level, because there is a more authentic relationship between the creator and the fans who sub their channels.
RTP: How much of your marketing budget is focused on influencers?
Reynolds: Our marketing efforts are incredibly streamlined right now. As much as 10% to 20% of acquisition marketing is spent nurturing micro-influencers, as well as working with some of the more prominent folks.
RTP: Where else are you focusing your marketing efforts?
Reynolds: Facebook is still the most effective social channel when it comes to reaching out to our audience right now. But we're seeing a migration of Millennials off Facebook, on to other more content-rich platforms like Twitch, Instagram and YouTube. We're looking at everything; Reddit, for example, is a fantastic place to spot trends and reach genre-based fan communities. We also track many of the fan sites associated with our licensor's IP and are constantly reaching out to them as editorial partners to figure out new methods of reaching into these fandoms authentically and giving them the content, products and experience they love.
RTP: What's next for Loot Crate?
Reynolds: Automation is going to be incredibly important. As we mature as an organization, we are looking at many functions of engagement and ways to automate them without losing personalization and humanity. One thing we're exploring now is how we can reduce the number of customer service tickets and social engagements around really basic questions. People don't want to see a generic answer to a question in an FAQ, but often these answers are fairly uniform and can be automated and delivered with creativity through chatbots. We believe that we can achieve automation without losing the feeling that you're speaking directly to a friend at the company through strong brand voice and creative implementation. We're not there yet, but as we grow we have to find efficiencies without losing the magic that comes with personal touch that helped get us to this point.