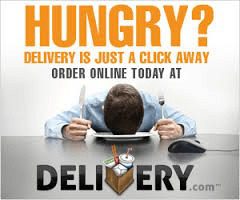 "No one thinks of fraud as a sales enablement tool," but for many retailers it's the reality of today's business environment, said Colin Sims, COO of Delivery.com. With an effective fraud solution in place, sales and loyalty can improve dramatically. Case in point: Delivery.com.
Delivery.com has eight minutes to identify payment fraud in order to keep customers. This high-speed, high-velocity business promises food deliveries from local merchants delivered quickly. "We don't have the luxury to spend time reviewing credit card information," explained Sims in an exclusive interview with Retail TouchPoints. "We have to confirm orders within eight minutes."
But facing an increase in fraud in 2014 and skyrocketing chargeback rates, Delivery.com needed to find a way to identify potential fraud faster. "Historically we just looked at patterns in order to identify potential fraud, but it wasn't quick and it wasn't effective," Sims said.
The company's third-party partner was using set rules to score all transactions, but most were identified as "maybe's" for fraud. Then Sims and his team would spend 24 hours reviewing all the "maybe's" before deciding if that transaction was secure. "It sucked up resources and became unmanageable," Sims noted.
Making The Leap To 100% Outsourced Fraud Services
Delivery.com's current solution was not doing the job, and it was preventing internal resources from focusing on business improvement. But the idea of completely outsourcing fraud identification made Sims nervous. "It was a big psychological hurdle," he said. "Do we really want someone managing our fraud? And I was really worried about false positives. The last thing we want to do is scare away loyal customers."
So Sims went the safe route, trying out the automated Forter service as an A/B test compared to the current solution. It didn't take long for Sims to see the light: the Forter service proved itself almost immediately. Today, chargebacks are down 67% (to the company's lowest historical rate) and Delivery.com is approving 99% of all transactions.
The Forter solution is cloud-based and uses machine learning to continuously improve results. It is a "Decision As A Service" solution that automatically provides a simple "yes" or "no" answer in 300 to 500 milliseconds, explained Bill Zielke, CMO of Forter. Delivery.com was able to implement the Forter solution within a few weeks.