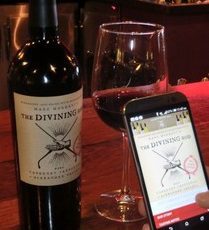 In the age of mobile technology, more retailers are optimizing their e-Commerce sites for smartphones and tablets, in addition to the desktop. C. Mondavi & Family, a family-owned wine producer, revamped its m-Commerce experience by implementing the Q*Engine from mobile software provider Qliktag.
With Q*Engine, C. Mondavi added e-Commerce capabilities to its mobile site and designed mobile-friendly product pages for The Divining Rod wines, one of the company's three brands of wine sold in retail stores.
Today, most C. Mondavi consumers click through company email blasts via a mobile device, which is a complete turnaround from two years ago, before the Q*Engine implementation. "Over the past two years, with the fast adoption of mobile technology and the increased frequency of shopping on a mobile device, it just became something we had to have," said Paul Englert, VP of Marketing at C. Mondavi. "Before Qliktag, we were losing out on sales opportunities, and when we were pushing out product information, more people were linking to it from a mobile device. We weren't able to complete the transaction previously because we didn't have the e-Commerce capability on our mobile site."
QR Codes Engage In-Store Shoppers
C. Mondavi is tapping Q*Engine to engage mobile shoppers in-store via QR codes printed on wine bottle labels. Consumers can scan the QR code on the label to learn more about that particular wine such as tasting notes, optimal serving temperatures and food pairings. Additionally, customers who have scanned a bottle with their phones can place orders online on their mobile device, bridging together the brick-and-mortar experience with e-Commerce sales.
"In the wine business you're dealing with a vintage dated product," said Englert. "It's just very important that every time you have new products out there, you can quickly update the information or add new product pages." With Qliktag, C. Mondavi is able to add new product pages at no additional cost.
The winery's previous software platform was not capable of displaying information from multiple vintages of each product. When a customer searched for product information online or scanned a QR code for previous vintages, they would receive the information for only the most recent vintage. Therefore, many shoppers were receiving inaccurate data that wasn't specific to the product they were holding in their hand.
"The ability to easily customize our message and the content management system behind the scenes is now easier and more efficient than what we had before," Englert said, in an interview with Retail TouchPoints. "Our previous mobile platform was more effort-intensive and we always had to get the hosting and design companies involved whenever we had changes to the site. With Qliktag, the process is user-friendly, and the content can be easily changed."
Now that C. Mondavi has updated mobile solutions in place, the retailer is set to implement strategies to reach new customer segments. "The wine industry has been slow to adopt technology and a lot of winery sites aren't mobile-optimized or very progressive," Englert said. "We don't want to be an example of yet another winery that doesn't 'get it.' We're going after younger consumers, so we want them to understand that we get it. We know how they're looking for information, we know the tools they use and we've adapted our message to that."