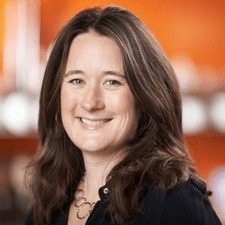 Micky Onvural has been named CEO of Bonobos. She will replace founder Andy Dunn, who will be taking on broader digital responsibilities at parent company Walmart, which acquired the retailer in June 2017.
Onvural joined Bonobos in October 2016 as the retailer's Chief Marketing Officer and added the Co-President title in July 2017. She has held high-level marketing, developer relationship and business development posts at Trulia, TokBox and eBay, according to her LinkedIn profile.
Dunn saluted Onvural for "standing firm on a powerful message," when the company relaunched its brand with a campaign called #EvolvetheDefinition. "Like Nike's recent campaign with Colin Kaepernick, it had a lot of vocal enthusiasts, and a lot of vocal detractors," wrote Dunn in a LinkedIn blog post. "Instead of being disappointed in Micky for not delivering a more universally loved campaign, we are grateful to her for her leadership."
The Onvural appointment marks the second time Walmart has named a new executive to lead one of its subsidiaries in 2018. In March, Walmart appointed Simon Belsham as President of Jet.com.