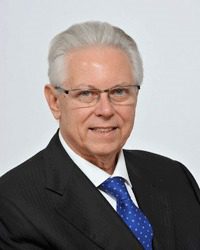 The Walgreens Boots Alliance Board of Directors has named Stefano Pessina the retailer's new CEO, effective immediately. Pessina had been serving as acting CEO since January 2015, when he succeeded former Walgreens CEO Greg Wasson.
Pessina was the former Executive Chairman of Alliance Boots prior to the pharmacy's merger with Walgreens in December 2014. In his role, Pessina will continue reporting to the Executive Chairman of Walgreens Boots Alliance, James Skinner.
"In Walgreens Boots Alliance's initial six months as a newly combined company, Stefano has done an extraordinary job leading the new enterprise, focusing our strategy while enhancing our financial performance," Skinner said. "Through his leadership, our organization is meeting the challenges of combining our two companies, and many of the opportunities we anticipated from our strategic combination are now becoming a reality."
In Q3 2015, Walgreens Boots Alliance reported $1.3 billion in net earnings, an 82% increase from the year before. The company's Retail Pharmacy USA division, which includes principal retail pharmacy brands Walgreens and Duane Reade, contributed to the positive results, garnering $20.4 billion over the course of Q3, a year-over-year jump of 5.3%. Total comparable store sales increased 6.3% over the same period of time.
Walgreens Boots Alliance opened or acquired 104 drugstores in the first nine months of fiscal 2015, and relocated 34 stores. These changeups are part of a $1.5 billion cost reduction program that will be in place through the end of fiscal 2017. As part of the plan, Walgreens Boots Alliance is reorganizing Retail Pharmacy USA corporate operations, and has already closed nine of the planned 200 U.S. stores. The company expects to close approximately 70 to 80 additional stores by the end of fiscal 2015.
"Our Retail Pharmacy USA division produced a solid increase in comparable prescriptions filled in the quarter, along with improved retail front-end margins and very good cost control," Pessina said in a company statement. "Our other divisions continued to perform as we expected."