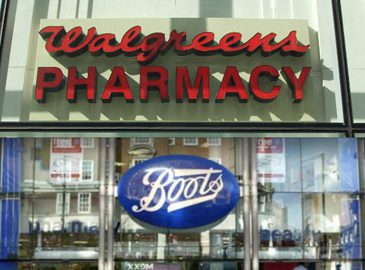 Following the acquisition of pharmacy retailer Alliance Boots, Walgreens has changed its operational structure, subject to approval by the Board of Directors. Alex Gourlay, EVP of the new combined company, Walgreens Boots Alliance, announced the alterations in a letter to Walgreens employees. The new roles and titles are scheduled to be put into effect on Sept. 1, 2014.
Gourlay will continue to lead the Walgreens merchandising team while the company searches for a new leader for the daily living organization, according to the letter. Company President and CEO Greg Wasson asked Gourlay to take on additional responsibilities as the acquisition is finalized.
"With leadership roles shifting, [Greg] would like me to help ensure we stay focused on operational execution and performance, to accelerate our work to support our stores, people and customers and bring focus to our cost reduction effort," Gourlay explained. "In addition, Greg wants to ensure we take the necessary time to prepare a new Walgreen Co. leadership team to be fully up and running by the time the transaction closes in the first quarter of calendar 2015."
As part of the revised organizational structure, Richard Ashworth, who is currently Director of Healthcare, Health and Beauty for the UK and Ireland at Alliance Boots, will become the new President of Retail and Pharmacy Operations for Walgreens. Ashworth will oversee the field organization to help implement a single customer plan and deliver customer care to all Walgreens community locations.
Mark Wagner, current President of Community Management and Store Operations for Walgreens, will become President of Business Operations. Wagner will be responsible for creating a customer-focused organization that supports Walgreens' stores, eliminates waste and simplifies workflow.
SVP and Chief Strategy Officer Brad Fluegel will expand his role and responsibilities for the joint organization as the new SVP Chief Strategy and Business Development Officer.
Sona Chawla will maintain her role as CMO and President of Digital of Walgreens.