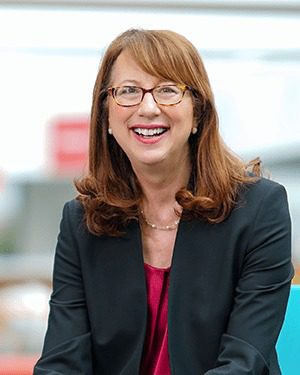 Staples CEO Shira Goodman is leaving the company just five months after private equity firm Sycamore Partners bought the retailer for $6.9 billion. Alexander "Sandy" Douglas, most recently the President of Coca-Cola North America, will replace Goodman as CEO on April 2, 2018.
Goodman previously served as President of Staples' North American operations and has held various leadership roles at the company since 1992.
During Douglas' 30-year tenure at The Coca-Cola Company, he served as Global Chief Customer Officer, and held a variety of sales and marketing roles.
John Lederer, Executive Chairman of the Staples Board of Directors, said in a letter to employees that Friday, Jan. 26 would be Goodman's last day. Goodman took over the helm at Staples in June 2016 after then-CEO Ron Sargent resigned, following the retailer's failed merger with rival Office Depot. In the wake of the merger attempt, which was broken up by the Federal Trade Commission (FTC), Staples scampered to reposition a business that simply lost any ability to stand out.
Major changes to the organizational structure at Staples have included:
Cutting costs by approximately $300 million by the end of 2018;
Shifting focus to mid-market consumers and its B2B delivery unit, Staples Business Advantage; and
Expanding offerings beyond office supplies, while pursuing market share gains in core categories such as ink, toner and paper.
In buying Staples last year, Sycamore was betting on a win, primarily because of the recent success of Staples Business Advantage. As part of the buyout, Sycamore split Staples into three separate businesses: Staples Business Advantage, Staples U.S. and Staples Canada.
The private equity firm specializes in similar retail investments, hosting a portfolio of holdings that includes Belk, The Limited, Hot Topic, Talbots and the reportedly restructuring Nine West. The firm is said to be raising the largest round of funding in its history — potentially between $3 billion and $4 billion — and plans future investments primarily in its retail properties.