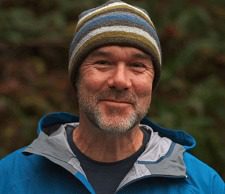 Jerry Stritzke, President and CEO of outdoors retailer REI, has resigned from his position effective March 15, 2019. The co-op's board of directors accepted the resignation after an investigation into a personal and consensual relationship between Stritzke and the leader of another organization in the outdoor industry. COO Eric Artz will take over as interim CEO.
REI has yet to disclose its plans for finding Stritzke's permanent replacement.
The investigation, conducted by an external law firm, discovered no financial misconduct in the relationship between REI and the undisclosed partner organization, and "the board is otherwise satisfied that their expectations of how the two organizations should work together have been met," according to a company statement.
"Looking back, I recognize I should have been transparent," wrote Stritzke in an open letter to REI employees. "REI expects high standards from its leaders. The board and I agree that, in this instance, my decisions did not meet them and the last thing I want is to damage REI."
Board Chairman Steve Hooper praised Stritzke, recognizing "consistently outstanding business performance since Jerry took on the role as President and CEO in October 2013." He added, "Jerry has been an excellent CEO for REI and together with a strong team has consistently delivered outstanding results for our co-op. He has led REI through remarkably challenging times in retail. We will always be grateful for Jerry's drive, his many contributions to the co-op and the successes he and his team have made possible."
This graceful exit contrasts sharply with other CEOs that have been accused of misconduct, such as alleged racist remarks and sexual harassment claims against John Schnatter of Papa John's Pizza; harassment and discrimination complaints about the culture at Uber that forced out CEO Travis Kalanick; and the ongoing legal and financial battles that ensued between American Apparel and its ex-CEO Dov Charney after he was fired in December 2014.