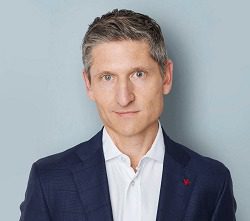 William White, who had been Target's SVP Marketing for two and a half years, is joining Walmart as CMO effective May 11, 2020, according to a Bloomberg News report. White started his seven-year stint at Target as VP of Marketing; he was elevated to his most recent position in September 2017.
White will report to Janey Whiteside, EVP and Chief Customer Officer, who joined Walmart in 2018 after a 21-year career at American Express.
White writes on his LinkedIn profile that he oversaw more than 300 marketing and media professionals "who develop comprehensive marketing strategies and execute plans that drive company sales, build brand equity, and create loyal guests."
Prior to joining Target, White led brand management for Coca-Cola's Diet Coke and Coke Zero businesses in North America. Before pursuing an MBA in marketing at The Fuqua School of Business at Duke University, White was Assistant Media Director at Starcom MediaVest.