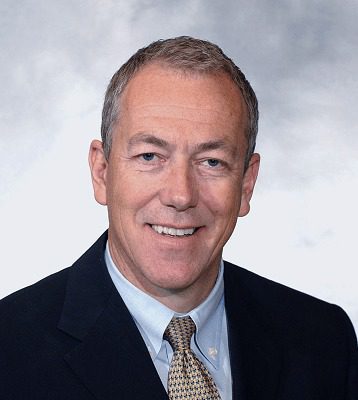 Kroger's President and Chief Operating Officer (COO) Mike Ellis has retired after 40 years with the retailer and its subsidiaries, according to a company statement.
At age 16, Ellis began working as a parcel clerk at Fred Meyer, the supermarket chain that merged with Kroger in 1999. He then went on to serve in a series of operations and merchandising leadership positions in stores, division management and as a corporate officer.
Ellis became VP of Fred Meyer's food group before joining Kroger as a senior officer in 2004, and he returned to lead Fred Meyer as President in 2006. He was promoted to SVP of Retail Divisions in 2012, leading five operating divisions, as well as Kroger's jewelry and convenience store businesses. He was named President and COO on Jan. 1, 2014.
Although Ellis' successor will be named at a later date, Kroger representatives have not specified when the selection process will begin.
"We're very grateful to Mike for his contributions over the past 40 years, and we wish him all the best in retirement," said Rodney McMullen, Kroger's Chairman and CEO. "We have long taken a team approach to leadership and together our highly-experienced team of operators and merchandisers is focused on delivering on our aggressive growth goals."
McMullen will temporarily take on added responsibilities following Ellis' departure, according to The Wall Street Journal.