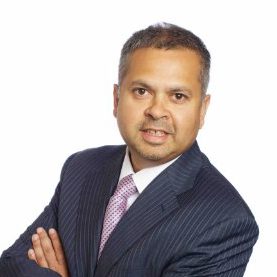 JDA Software Group, Inc., announced that Chairman and CEO Bal Dail is stepping down, and that the company's Board of Directors has appointed former Tyco executive Girish Rishi as the new CEO. The leadership change is effective immediately; however, Dail will remain at JDA through Q1 2017 to help ensure a seamless leadership transition. He will also continue as a Senior Advisor to New Mountain Capital.
"I am excited to lead JDA as its new CEO, and I thank Bal for his leadership and impact across all aspects of the business," said Rishi. "Our customers are undergoing enormous change with omnichannel, new dynamics in the global supply chain and automation at the edge with a trend toward the Internet of Things (IoT), mobility and analytics."
Rishi becomes JDA's CEO after serving as EVP at Tyco International, responsible for the firm's global retail solutions and North America building automation business. With more than 20 years of retail supply chain experience, Rishi has had worked with some of the world's leading retailers, transportation and logistics companies and manufacturing organizations.
Additionally, software industry executives Michael Capellas and Lloyd (Buzz) Waterhouse have been named Chairman and Vice Chairman of JDA's Board of Directors, respectively. Capellas, CEO of strategic technology advisory firm Capellas Partners, joined the JDA Board in October 2016. Waterhouse joined the JDA Board and New Mountain Capital as a senior advisor in 2015.