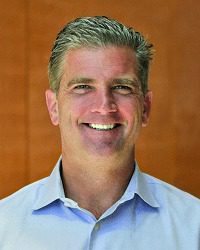 Jeff Kirwan, President and CEO of Gap brand since 2014, is leaving the company amid challenges around profit growth. While Gap Inc. searches for a successor, Brent Hyder, current Gap Inc. EVP, Global Talent and Sustainability, will oversee the brand.
The Gap brand has struggled with both external and internal competitors, particularly the Gap Inc. Old Navy brand. Old Navy generates approximately half of all Gap Inc. sales but represents approximately 70% of the company's profits, according to Fortune.
"While I am pleased with our progress in brand health and product quality, we have not achieved the operational excellence and accelerated profit growth that we know is possible at Gap brand," said Gap Inc. CEO Art Peck in a statement. "As we move into the brand's next phase of development, Jeff and I agreed it was an appropriate time for a change in leadership."
Peck credited Kirwan with "significant progress" on the operating model of Gap brand. "We are faster and more responsive than ever before, we radically improved quality and fit, and we centered the brand on the aesthetic that our customers love: casual, optimistic and American," he noted. "We have also seen the results of exceptional marketing and customer engagement reflected in increased traffic, improved sales and the strength of the digital business."
Despite these advances, the flagship brand has only achieved comparable store sales increases for one quarter during the past three years, in Q3 2017. Q4 financial results for Gap Inc. will be announced on March 1.