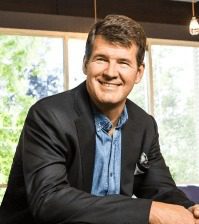 Devin Wenig, President and CEO of eBay, has stepped down and relinquished his position as a director of the company. Scott Schenkel (pictured), currently SVP and CFO, has been named CEO on an interim basis while eBay seeks a permanent replacement.
In announcing the executive change, eBay noted that a previously announced operating review is ongoing and that the company expects to provide an update this fall. EBay had $2.7 billion in net revenue for Q2, a 2% increase over the same period the previous year. During this period, which ended June 30, 2019, eBay grew its active buyers by 4% across its platforms for a total of 182 million worldwide.
Based on these results, eBay raised its guidance for the full year in July, and reaffirmed that guidance of organic revenue growth in the 2% to 3% range, non-GAAP Earnings Per Share (EPS) of $2.70 to $2.75 and GAAP EPS of $1.97 to $2.07.
"Devin has been a tireless advocate for driving improvement in the business, particularly in leading the company forward after the PayPal spinoff," said Thomas Tierney, Chairman of the eBay Inc. Board in a statement. "Indeed, eBay is stronger today than it was four years ago. Notwithstanding this progress, given a number of considerations, both Devin and the Board believe that a new CEO is best for the company at this time."
The departing Wenig tweeted, "In the past few weeks it became clear that I was not on the same page as my new Board. Whenever that happens, its best for everyone to turn that page over. It has been an incredible privilege to lead one of the worlds great businesses for the past 8 years."
Schenkel joined eBay in 2007 as VP of Global Financial Planning and Analysis, and served as CFO since 2015. Prior to coming to eBay, Schenkel spent nearly 17 years at General Electric in a variety of finance roles.