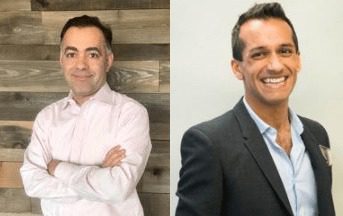 E-Commerce wholesale retailer Boxed has brought on two new members to its growing executive team. Ashish Prashar and Behzad Soltani will fill the roles of Senior Director of Communications and VP of B2B, respectively.
Soltani most recently served as the VP/GM of E-Commerce and Digital at Keurig, where he managed the $400 million direct-to-consumer business and digital strategy. Prior to joining Keurig, he was VP of Global E-Commerce and Business Development with Staples, responsible for growing and expanding product and services for B2B customers both online and in-store.
Prashar previously served as the Director of Communications and Policy at senior in-home care provider Hometeam, where he led media relations and developed a comprehensive government affairs program. Prior to that, Prashar was a Senior Vice President at DKC, working primarily in the corporate, media and tech divisions.
Since opening in December 2013, Boxed has raised more than $165 million in venture capital funding and grown to operate four fulfillment centers. The wholesaler has received positive press after paying for employees' weddings and their kids' college tuition. And recently, the NRF Foundation honored Co-Founder and CEO Chieh Huang as one of 25 individuals shaping retail's future.