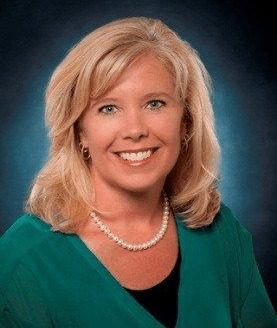 Academy Sports + Outdoors has named former Walmart executive Michelle Gloeckler its EVP and Chief Merchandising Officer. Gloeckler also will assume the role of President at the company's global sourcing wing, Academy International Limited. She will start at both positions on Aug. 29, 2016.
Gloeckler joins Academy after seven years with Walmart U.S., where she most recently served as EVP of Consumables, Health and Wellness. At Walmart, she led the merchandising strategies in areas including beauty and personal care, pets, household paper and chemicals, baby, over-the-counter, pharmacy and optical. During her time at Walmart, Gloeckler also held roles including SVP of Home and U.S. Manufacturing Lead, SVP of Merchandise Execution and VP on Candy and Impulse.
Upon Gloeckler's departure, Cindi Marsiglio will continue as Walmart's VP of U.S. Manufacturing, while another EVP will likely be chosen to oversee the manufacturing business, according to Walmart spokesperson Lorenzo Lopez. The executive changes are not expected to affect the company's ongoing commitment to purchase an additional $250 billion in U.S.-made products by 2023.
"Gloeckler made it a priority to build talent in merchandising, and she's leaving a strong organization comprised of talented associates who are well positioned to manage through this change and into the future," said Steve Bratspies, Chief Merchandising Officer for Walmart U.S., in an internal email to company employees. "As we work through this transition, her leadership team will report to me. I've had the privilege of working closely with this team, and I have every confidence their leadership will ensure continuity as we finalize our next steps."
Prior to joining Walmart, Gloeckler spent more than 20 years in various roles at Hershey. In 2015, Gloeckler was selected to lead the President's Global Council of Women Leaders at Walmart, and was named one of Fortune's 50 Most Powerful Women in Business.