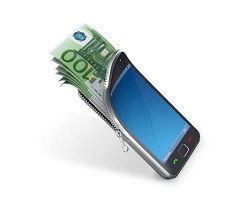 Zuora, an international provider of subscription billing, commerce and finance solutions, has integrated BlueSnap to provide merchants with global, mobile payments. Retailers in 180 countries will be able to offer shoppers frictionless checkout with maximized payment conversions.
The BlueSnap Powered Buy Platform provides flexible integration, allowing merchants to deploy checkout experiences that engage their customers – from API to turnkey embedded checkout. Connections to multiple acquiring banks around the world are provided via a single integration, along with failover capability to maximize payment authorizations.
The BlueSnap platform's value-added features include dynamic e-Commerce tools such as special offers and coupons, subscription billing, fraud prevention and chargeback management.
"Zuora makes it simple for merchants to select our Platform and be up and running in minutes with having to build their own integration," said Jeff Coppolo, SVP of Global Business Development at BlueSnap in a statement.
"As a company with a global mission, [BlueSnap's] connection to banks around the world and their positive track record of payment conversions made them an appealing partner, and will benefit our customers by increasing their sales," said Guillaume Vives, SVP at Zuora.