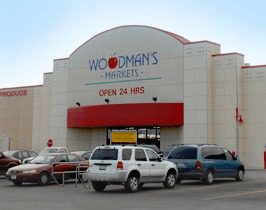 Woodman's Foods, an independent and employee-owned grocery retailer, will roll out the Birdzi Shopper Engagement platform to all 15 of its stores in 2015. The retailer, which operates under the brand name Woodman's Markets, will use the platform to personalize offers for consumers using their desktops and mobile devices. In addition to the rollout, Woodman's has joined the Birdzi Personiphi Network.
With the platform, Woodman's Foods can offer shopper enrollment and shopper ID capabilities so consumers can receive customized savings without an ID card.
The Birdzi Shopper Engagement solution enables Woodman's to communicate all store promotions to shoppers through the mobile app. While in a store, shoppers can use the app to view available offers in the aisle they are standing in, and also create shopping lists and sort offers based on their location.
"Since going live in just one store, we have already had more than 2,000 downloads of the mobile app," said Clint Woodman, VP of Woodman's Foods. "What's more, customers who do not currently use a smartphone are able to take advantage of the web plugin feature for customized offers and to view their shopping lists. We know that our customers rely on their mobile phones to give them the information they need when they need it."