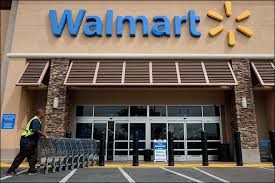 The Pennsylvania Supreme Court has mandated Wal-Mart Stores to pay $188 million to former employees who were not appropriately compensated for all hours worked, according to an SEC filing from the retailer.
The court upheld a lower court's 2007 ruling in a class action suit filed against Wal-Mart Stores. As part of the lawsuit, the plaintiffs alleged that the company failed to pay the employees for hours worked and prevented them from taking their full meal and rest breaks.
Wal-Mart is considering its next course of action, including appealing the decision to the U.S. Supreme Court. The company estimates the charges will reduce its diluted earnings per share by approximately $0.06 for the quarter, which ends on Jan. 31, 2015.
The decision affects approximately 187,000 Wal-Mart employees who worked in Pennsylvania stores between 1998 and 2006.