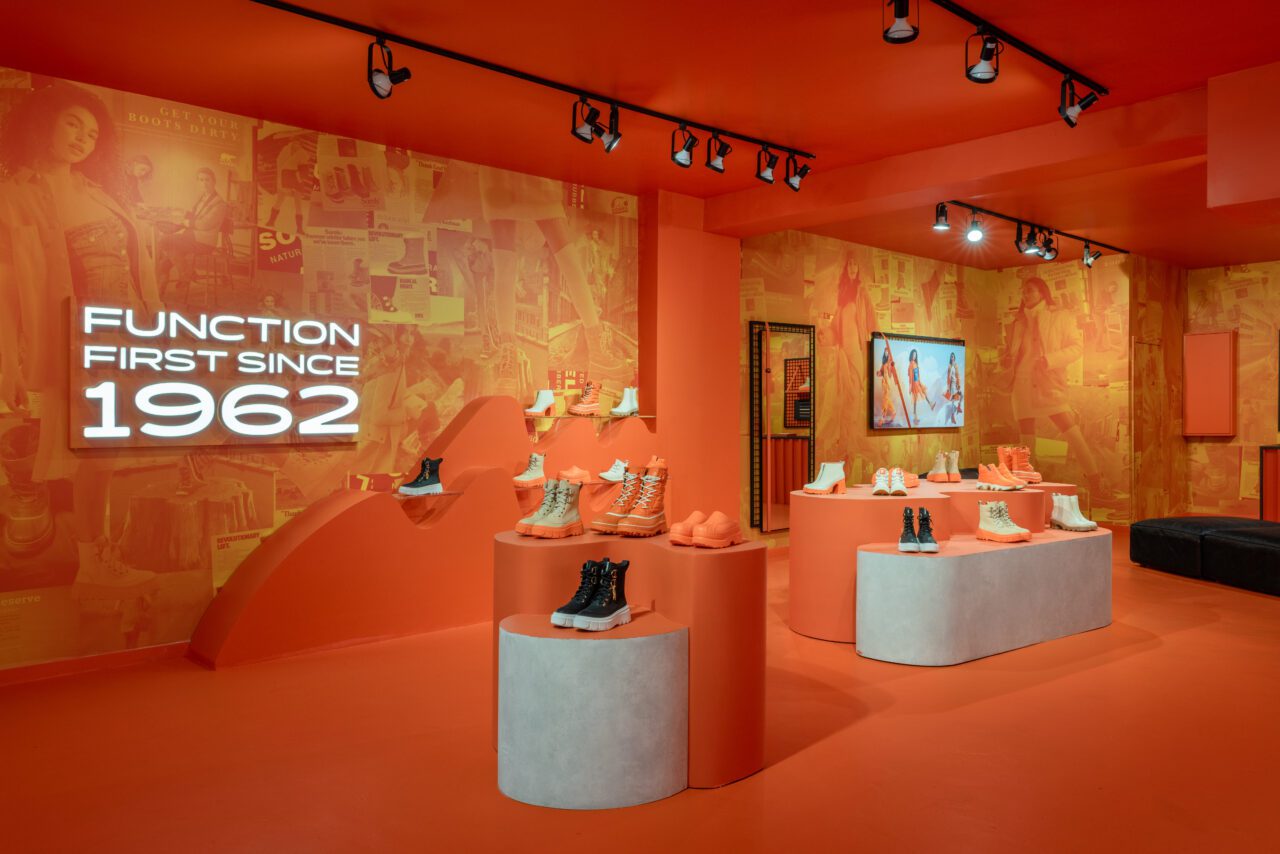 Ulta Beauty has opened a 12,000-square-foot store in New York's Herald Square that is designed to help shoppers rediscover the fun in beauty in a post-pandemic world. The immersive brand experience promotes exploration and product discovery and offers new, enhanced features, including:
An elevated design with high ceilings, artistic lighting and, upon entering, digital screens showcasing brands (other locations use posters);
Curated and unique layout to enhance store flow, with checkout now at the back of the store;
Shop Safe Standards in place, with dedicated Buy Online & Pickup In-Store experience for added convenience;
Mobile virtual makeup try-on via GLAMlab, allowing guests to safely swatch thousands of products in-store; and
Lofted salon on the mezzanine level, featuring enhanced fixtures and an interactive selfie station.
"As we learn from guests what they love about Ulta Beauty Herald Square, we will incorporate aspects into other stores where feasible and appropriate," said Kecia Steelman, Chief Store Operations Officer of Ulta Beauty in an interview with Retail TouchPoints.
One feature that customers already are embracing is virtual makeup try on. Whether in-store or on the go, GLAMlab provides a convenient way for customers to try thousands of products —spanning cheeks, lips, brows, eyes, mascara, foundation, hair color and lashes — via their phones. Ulta has also introduced QR codes on select shelf strips to take guests directly to GLAMlab for added convenience.
"We know discovery and play are hallmarks of beauty shopping and we're thrilled to see guests embrace GLAMlab, our virtual try-on experience within the Ulta Beauty app as a safe alternative to swatching," Steelman said. "In the last year, engagement has increased 12X and we saw 171 million shades tried on in 2020 alone, with 88% of guests using GLAMlab regularly."
Ulta Beauty, along with competitors like Sephora, continue to bet on physical retail. The retailer expects to open more brick-and-mortar stores this year, in addition to its partnership with Target to launch in-store shops in 2021.