Target is partnering with BCG Digital Ventures to conduct a 14-week "innovation sprint," designed to help the company develop a portfolio of new growth ventures, according to a company blog post.
As various types of innovation labs become a greater priority in retail, Target has continued to test out different ways to improve its customer experience. The company has been a major supporter of innovation and presently is hosting its second annual retail accelerator program with Techstars.
Target appeared to have a change of plans for its innovation goals in early 2017, shutting down both a part showroom/part warehouse "Store of the Future" prototype and an internal marketplace startup called "Goldfish." After these changes and immense pressure for the company to improve sales, Chief Innovation and Strategy Officer Casey Carl left the company in May.
But the innovation sprint announcement, coupled with the hiring of a new Chief Strategy and Innovation Officer to replace Carl — Minsok Pak — indicates that Target is focused again on the direction it wants to take with its innovation programs.
For the "sprint" program, five select Target team members will work with designers, engineers and investors from BCG Digital Ventures to explore "new and compelling" business cases that support Target's strategic priorities.
The Target team members are working out of Digital Ventures centers in New York and Los Angeles, but they're presently split into groups doing immersive customer behavior research in six cities across the country. Each group has a mix of Target and Digital Ventures team members including ethnographers, venture capital investors, product managers, designers, engineers and growth specialists.
Target Partners With HGTV Stars To Launch Private Label Lifestyle Brand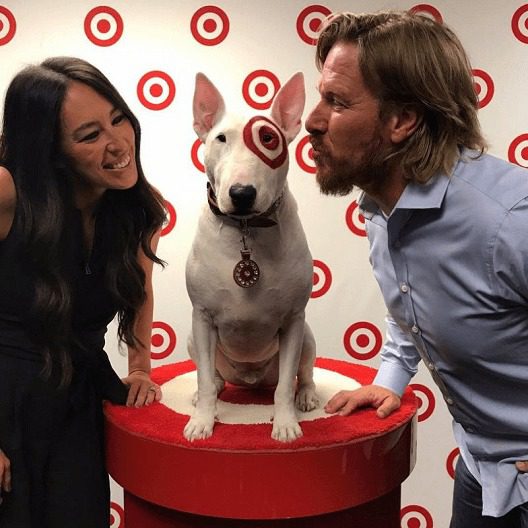 Target is seeking to further enhance its in-store experience through private label brands; the retailer has added 12 more to its portfolio since July. But now Target has an exclusive new home and lifestyle brand under its belt in partnership with Chip and Joanna Gaines — the husband-and-wife duo behind Magnolia and the HGTV show "Fixer Upper."
The brand, Hearth & Hand with Magnolia, is part of Target's concerted effort to emphasize exclusive brands and designer partnerships. This will be the first retail partnership for Magnolia, and will include more than 300 items spanning tabletop, home décor and giftables.
The offering will not be a limited time collaboration, but will refresh based on the season. The Target-Gaines partnership is expected to "last multiple years," according to a company blog. The first collection arrives on Nov. 5, just as the holiday season kicks into gear.