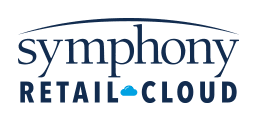 Symphony Retail Solutions has unveiled the Symphony Retail Cloud (SRC), a customer-centric platform for retailers and manufacturers. The suite of solutions is designed to facilitate collaboration and optimize operations with specific workflows and tools for four key retail and CPG functions.
For retailers, the platform includes: Marketing Manager's Suite, Category Manager's Suite, Store Management Suite and Supply Chain Manager's Suite. For CPG companies it includes: Supplier Collaboration Suite, Shopper Marketing Suite, Consumer & Brand Insights and Cross-Media Insights.
Symphony Retail Cloud combines the power of Symphony EYC's customer-centric insights; Symphony GOLD's retail planning, optimization and execution capabilities; and Simmons' cross-channel consumer research and real-time cross-media measurement.
With the ability to deliver frequent updates, SRC offers an operating environment that can:
Combine technology with consumer insight to enable retailers and CPGs to enhance planning and collaboration, and therefore optimize retail strategies, tactics and execution;

Optimize customer-driven decisions for assortments, store and category space, prices, promotions, inventory and fulfillment; and

Drive same-store revenue growth.
"Fundamental changes in consumer spending and behavior are changing the way retailers and consumer goods companies conduct business," said Pallab Chatterjee, Chairman of Symphony Retail Solutions in a statement. "At the same time, technology is evolving, brand loyalty is declining, and demographics are changing along with consumer preferences and economic uncertainty. Symphony Retail Cloud is meeting these challenges with a single, cloud-based offering that brings together customer insights to drive marketing, merchandising, supply chain and store operational decisions."