While subscription businesses need to build a sustainable model if they want long-term success, this holiday season has given them a welcome short-term boost. Year-over-year same-store sales at subscription businesses increased 17% on Black Friday and 16% on Cyber Monday, according to Recurly.
The growth rates compare favorably to overall e-Commerce volume from Adobe Digital Insights, which reported that shoppers spent 12.1% more on Cyber Monday in 2016 than they did in 2015.
The top-performing subscription brands, such as Loot Crate and Birchbox, experienced same-store sales growth rates of 115% over the four-day holiday weekend. Black Friday saw the largest increase, 188%, compared to other days in the two-week study period.
"As subscription models continue to proliferate across categories of commerce, consumer behavior demonstrates that compelling offerings delivered over time provide more delight than one-time purchases," said Dan Burkhart, CEO of Recurly. "In addition to the subscription 'box-of-the-month' category, we saw noteworthy growth in companies specializing in digital goods and services, shining a spotlight on how subscription businesses are propelling the growth of the digital economy."
Recurly also measured the effect of sales promotions within subscription services throughout the study, finding that:
Coupon redemptions grew 43% on Cyber Monday over redemption rates seen in 2015;

Cyber Monday saw 3X more coupon redemptions than other days during the study period; and

Black Friday saw 2.5X more redemptions.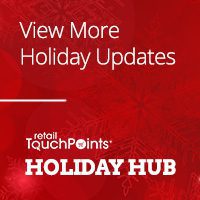 Recurly examined a sample of more than 450 business-to-consumer (B2C) subscription businesses from Nov. 14 to Nov. 28, 2016, a period that included Black Friday and Cyber Monday, the traditional start of the holiday shopping season.