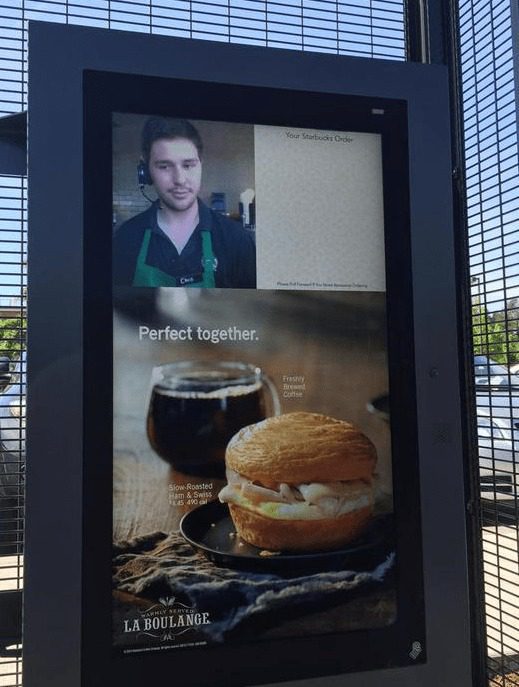 Starbucks is rolling out video screens to drive-thru lanes in 2,400 U.S. cafes over the next year, according to Bloomberg. Unlike traditional drive-thru screens, the Starbucks screens will show a live feed of the barista's face, along with the items ordered and total cost.
The café originally tested displays in select Washington State locations as part of an effort to improve efficiency, speed and communication throughout the drive-thru experience. The screens will show images of the customers' orders in real time, so consumers will be able to visually confirm their order.
"It's about that customer-barista connection," said Haley Drage, a spokesperson for Starbucks, in a statement to Bloomberg.
Starbucks has further emphasized technology as part of its retail positioning, having recently rolled out mobile ordering to all of its 7,400 U.S. stores. Additionally, the company recently hired former Adobe CIO Gerri Martin-Flickinger as its new CTO. Martin-Flickinger will lead Starbucks' global IT function, and will report to Chief Operating Officer Kevin Johnson.