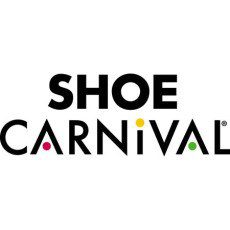 Shoe Carnival, a family footwear retailer, has launched its first integrated national advertising campaign, titled: "Boxed Surprise," as part of a nationwide expansion across the U.S. The campaign debuted with the tagline, "A surprise in store," and is designed to highlight the footwear retailer's selection of brand name shoes and accessories and the stores' fun environment. Shoe Carnival is working with ad agency 22squared to develop and launch the campaign.
"Our aggressive expansion plans call for us to open 30 to 35 stores per year," said Todd Beurman, SVP of Marketing at Shoe Carnival. "Couple that with our rapid e-Commerce growth, and now is the time for us to employ an integrated, national advertising campaign to introduce the rest of America to the Shoe Carnival brand and to remind our existing customer base that there's always something new for them to discover at Shoe Carnival."
"Home Runway," the first in a series of national TV commercials for the campaign, celebrates the anticipation of new shoes, demonstrating that "there's a surprise in every shoebox at Shoe Carnival." The commercial was shot on location in Buenos Aires, Argentina, and features music designed to bring the excitement of the in-store experience to life.
Currently, Shoe Carnival operates more than 382 stores in 32 U.S. states and Puerto Rico.