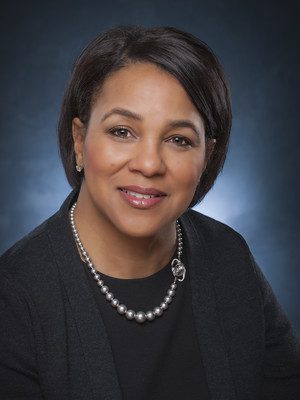 If 2016 is any indicator, anyone currently in the role of retail CEO should be in for a bumpy ride. Rosalind Brewer, named one of the most powerful women in the world in 2012, is stepping down as CEO of Sam's Club on Feb. 1, 2017. EVP John Furner has been tapped to take the reins at the club division of Walmart Stores.
Brewer, 54, has been with Walmart since 2006 and has been Sam's Club CEO since 2012. She first worked for Walmart as a Regional VP of Operations in Georgia, and was later promoted to president of what was then designated Walmart East.
As part of her retirement agreement, Brewer will remain a Walmart employee through January 2019. She will receive $1.9 million in several payments for the next two years, and almost 30,000 restricted shares will be made available to Brewer when she leaves the company in 2019. The value of those shares in current dollars is around $2 million. As part of the agreement, Brewer turns back to Walmart 145,733 shares. She is also prevented from "participating in a business that competes with the Company that exceeds certain revenue thresholds, and from soliciting the Company's associates for employment," according to Walmart's filing with the U.S. Securities and Exchange Commission.
Furner, 42, who has served as Chief Merchandising Officer for Walmart Stores, currently manages all merchandising for Sam's Club, including global sourcing, packaging and private label products. He joined Walmart as an hourly employee in 1993 and worked his way up, from management intern to a divisional merchandise manager in 2006. His travels through the corporate ranks have included a role as SVP and Chief Merchandising Officer for Walmart China.