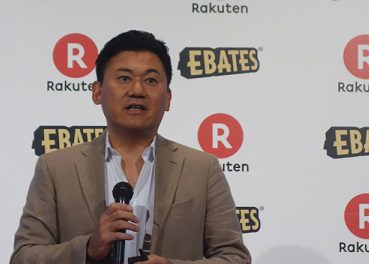 Online marketplace Rakuten is acquiring Ebates, a provider of coupons, discounts and cash-back promotions for online purchases, for $1 billion in cash. Rakuten will hold 100% of Ebates' outstanding voting stock.
The acquisition is aimed to further accelerate Ebates' U.S. and international growth plans and "help create the world's most attractive and innovative membership-based, loyalty-driven marketplace for consumers," according to company statement. Ebates members spent more than $2.2 billion shopping through the web site in 2013.
"Combined, Rakuten and Ebates will be able to offer our members access to what will undoubtedly be the world's largest selection of products across the broadest range of categories," said Hiroshi Mikitani, Founder and CEO of Rakuten. "It will also give our members the greatest incentives to keep shopping."
Over the past year, Rakuten has embarked on an aggressive spending binge to expand its presence in the U.S. The company purchased instant messaging platform Viber for $900 million in January, and in August, it acquired e-Commerce tracking application provider Slice Technologies for an undisclosed sum.