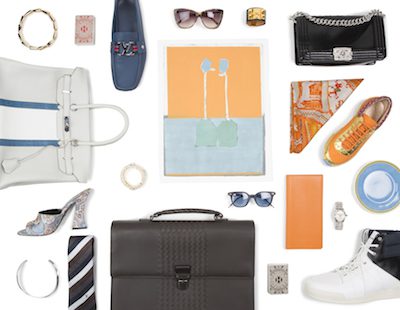 Neiman Marcus is partnering with The RealReal to launch a new consignor gift card program.
With the program, consignors who opt to receive Neiman Marcus gift cards as payment for their luxury goods will receive an additional 10% on their total payout. This offer is expected to encourage consignors to "put their money back into the luxury market with an added bonus," and then consign with The RealReal once they are done with items, according to a press release from The RealReal.
"We learned that over 40% of our consignor-base was interested in receiving their payment in the form of gift cards to their favorite luxury retailers," said Julie Wainwright, Founder and CEO of The RealReal. "We're thrilled that our first luxury retail partner for this program is Neiman Marcus, which enabled us to immediately offer this service to our consignors."
Following a successful launch in six Neiman Marcus locations, the retailer also plans to expand its in-store consignment program, powered by The RealReal, to 34 stores across the U.S. The RealReal employs Luxury Managers, located in each market, who collaborate with Neiman Marcus sales associates. Together, they provide personalized service and manage all consigned items.
Neiman Marcus elected to expand its consignment program in response to increased demand for white-glove consignment services, according to Wainwright. In 2015 alone, The RealReal is expecting to pay consignors more than $100 million from the resale of luxury goods.
"Through our partnership with The RealReal, our customers can now schedule a private, in-home consignment with The RealReal through all Neiman Marcus stores," said Wanda Gierhart, CMO of Neiman Marcus. "After seeing the increased demand for this service since its pilot program launched in February, we recognized the benefit of offering the service to our customers across the country."