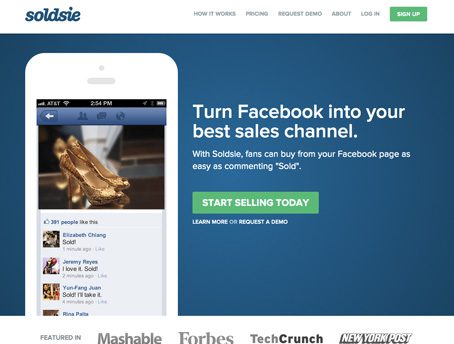 Soldsie, a social shopping service, has integrated its solution with the e-Commerce platform from Magento. Brands and retailers now can download a free extension of Soldsie's Enterprise Edition through the Magento extensions marketplace, Magento Connect.
The partnership between Soldsie and Magento is expected to help brands take advantage of the organic word-of-mouth and increased purchase urgency that social commerce can create, according to a company press release.
"Social shopping is the future of e-Commerce," said Chris Bennett, Co-Founder of Soldsie. "Brands needs to be everywhere their fans and followers are, and they need to be properly equipped to create amazing social shopping experiences."
Retailers and brands can use Soldsie to post product photos along with price and availability on their Facebook and Instagram accounts. To purchase the items, shoppers can comment on the photos with the word "sold" and continue browsing without any interruptions. Once shoppers are ready to complete a transaction, the selected items are added to a digital shopping cart and are ready to be purchased.