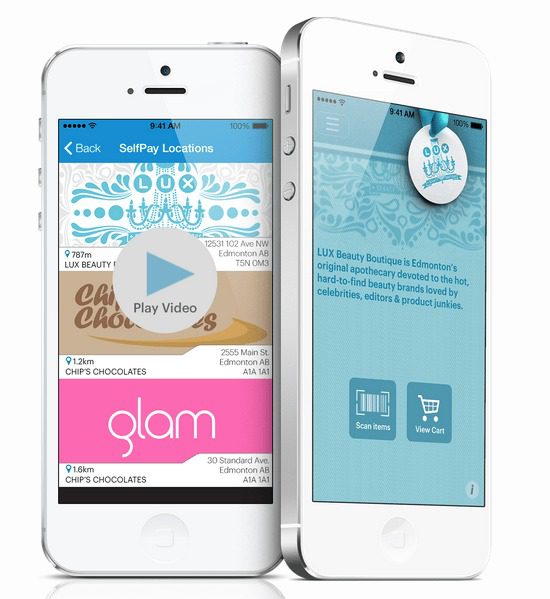 Since implementing the SelfPay mobile checkout app from Digital Retail Apps, LUX Beauty Boutique has seen positive results, including increased sales and new user sign-ups.
The weekend after SelfPay's launch in-store, 7% of all in-store transactions were completed via the mobile app. Mobile-based purchases also delivered higher overall value versus purchases completed at the cash register.
"SelfPay is great for shoppers," explained said Jennifer Grimm, Owner of LUX Beauty Boutique. "We promote it during slower periods precisely so that during busier times, shoppers are aware of it, we don't lose sales, and provide a better shopping experience."
On April 12, 2014, which was the 14th anniversary of LUX Beauty Boutique and the retailer's busiest shopping day of the month, SelfPay transactions were 28% higher than all digital transactions, including debit and credit card purchases completed at the cash register. Up to 14% of all in-store credit card purchases were completed through SelfPay, with 78% of these transactions coming from new user accounts.
The SelfPay mobile solution from Digital Retail Apps is designed to give shoppers the ability to shop and pay from anywhere in a store using their own mobile devices. A combination of location services and beacon integration helps SelfPay recognize when shoppers are in-store. Customers are prompted to scan and add items to their in-app cart, view product details and complete their transactions.
Shoppers can complete mobile transactions using debit and credit cards, as well as their PayPal accounts. Digital Retail Apps plans to integrate additional payment methods and e-wallets to the platform in 2014.