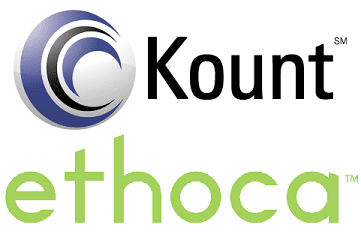 Fraud technology provider Kount has partnered with Ethoca, a network for card issuers and merchants to connect and work cooperatively outside the payment network, to help e-Commerce merchants increase transaction acceptance levels and mitigate fraud.
Through the partnership, Kount now offers global merchants Ethoca Alerts as an additional complimentary service. These alerts are designed to catch fraud that has already been confirmed between the card issuing bank and the cardholder. Ethoca sends this data to merchants in the form of alerts that arrive in a matter of hours. Merchants would normally have to wait three to six weeks to receive this information through the chargeback and dispute process.
Ethoca Alerts provides an early warning on fraud and disputes that cardholders have already confirmed, enabling merchants to tackle additional fraud and issue a refund to avoid a possible chargeback. The service acts as an extra layer of protection that catches fraud post authorization and/or settlement and gives retailers another tool to safely increase acceptance levels and boost revenue.
"Through our partnership with Ethoca, we can bring Kount merchants a proven service that helps further increase acceptance levels without worrying about the impact of increased fraud and chargeback costs," said Rich Stuppy, COO of Kount. "We're excited to empower our customers with the same Ethoca service that more than 2,000 merchants around the world rely on every day."