Even though back-to-school merchandise is still stocked on many shelves, retailers are already getting the ball rolling on stocking up for the holiday season. August will be a busy time of the year for import cargo volume at major retail container ports, according to a monthly Global Port Tracker report published by the NRF and Hackett Associates.
The report shows that cargo volume for 2016 will close out the year with a 1.6% increase compared to 2015. Ports handled 1.58 million Twenty-Foot Equivalent Units (TEU) in June, a 2.8% decrease from May. But if estimates for the rest of the year are on track, 2016 should see a total of 18.5 million TEU.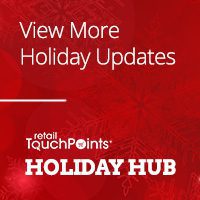 "Shoppers are right in the middle of buying back-to-school products but the retail supply chain is already preparing for the holiday season," said Jonathan Gold, VP of Supply Chain and Customs Policy at NRF in a statement. "August is the peak month of the annual shipping season that builds up to the winter holidays, and a lot of the merchandise consumers will be buying this fall is already showing up at the docks."
It seems as though many retailers are getting an early start on holiday efforts. Last month, Macy's announced a Black Friday in July sale; while Amazon, Target and Best Buy also held discount events that explicitly compared prices to Black Friday promotions.