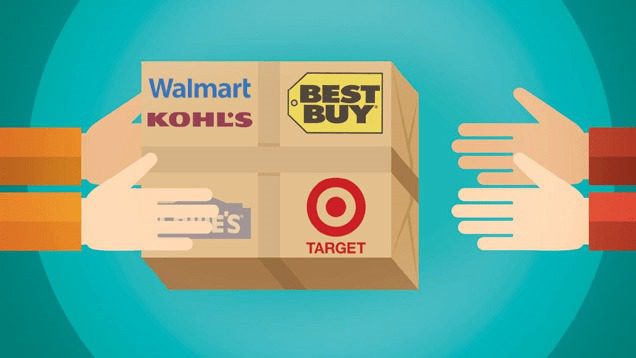 Free shipping remains key for most (77%) online shoppers today, according to a new study from UPS and comScore. In fact, 60% of consumers have added items to their cart to qualify for free shipping.
UPS and comScore released the fourth UPS Pulse Of The Online Shopper Study during a press conference at the 2015 Internet Retailer Conference and Exhibition (IRCE) in Chicago. The survey revealed insights from 5,000 U.S., focusing on their shopping preferences and buying behaviors.
Online shoppers frequently change retail channels during their browsing journeys. Better prices (57%) and product selection (49%) are the top reasons shoppers purchase online after researching an item in-store. Approximately half (48%) of online shoppers have used ship-to-store in the past year, with 45% of these consumers making an additional purchase when picking up their online purchase at a retail location.
As many as 61% of consumers prefer to return an item they purchased online back to a store, compared to 39% of consumers who prefer to ship the product back. When making an in-store return, 70% of consumers purchase an additional item, compared to only 42% who make a new purchase while processing an online return.
"The future of retail is driven by increasingly sophisticated and savvy shoppers who research at home and in a store, but more are turning to mobile as capabilities improve for online product display and promotion," said Alan Gershenhorn, EVP and Chief Commercial Officer at UPS. "They also want more flexibility and alternate delivery options."
Although mobile commerce is on the upswing, retailers need to further refine their strategies. After all, 38% of consumers who have a mobile device said they do not use their smartphone to make purchases because product images are not large or clear enough on their screen; 30% said it is difficult to compare products.
The study also indicated that consumers are more willing to accept alternative delivery options. For example, 33% of consumers said they prefer to have packages delivered to locations other than their home, rising from 26% in 2014.