Travel-ready shoppers across the country are getting their bags packed. And, wherever they are headed, there's a good chance they have come into contact with eBags. The luggage, backpacks and travel-related retailer announced that Cyber Monday 2016 was its biggest online day in history for sales, mobile, and site traffic. "Cyber Five" (Thursday through Monday) results were equally outstanding.
Overall, between Thanksgiving and Cyber Monday, eBags saw a:
40% increase in traffic;
92% uptick in mobile visits; and
80% growth in mobile sales.
"Cyber Monday on eBags was easily a company record day for sales and margin dollars," said Peter Cobb, Co-Founder and EVP of eBags in a statement. "The eBags.com web site accommodated over 320,000 visitors on Cyber Monday alone and saw strong conversion rates throughout the Cyber Five-day period. We broke records in almost every metric throughout the weekend and our growth into this week is exceeding our strong Cyber Five growth, which goes to show you that shoppers are coming back for more."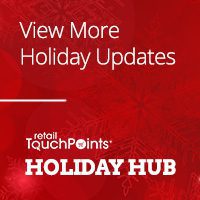 Adding to the good news for the retailer: out of the more than 90,000 products from 900+ brands, eBags' own brand grew nearly 75% year-over-year, and it was the top selling brand on its site. Luggage icon Samsonite's brand grew 108% over Cyber Five.
"Our team worked very hard to bring incredible deals to our customers and they responded by driving our Black Friday and Cyber Monday volumes to new all-time highs," said Mike Edwards, CEO of eBags in a statement.