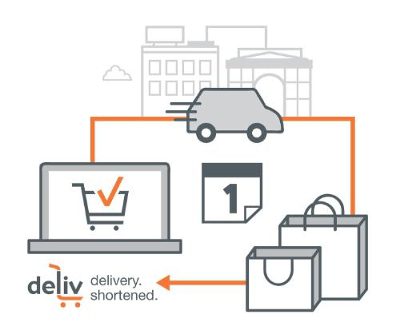 Deliv has expanded its same-day delivery service, adding four new geographies, including Seattle, Houston, Northern New Jersey and Washington, D.C., to its roster in time for the holiday season.
The expansion is "fueled by both strong consumer demand and retailer interest," according to a company statement. Previously, Deliv provided same-day delivery services in Chicago, Los Angeles, San Francisco and San Jose.
Deliv will expand its delivery services to 18 new malls across the U.S., and has started partnerships with mall operators PREIT and Taubman. The delivery service provider now operates in the PREIT-branded Springfield Town Center in Washington, D.C. and Taubman's Beverly Center in Los Angeles. By the end of 2015, 30 malls are expected to offer the Deliv-powered service.
"This growth is a testament to the fact that our retail and mall operator partners are deriving enormous value from their ability to offer an enhanced customer experience, through convenience and choice, with the Deliv same-day delivery option," said Daphne Carmeli, Founder and CEO of Deliv. "It is incredibly strong demand that is pushing us to rapidly expand the offering into more cities and from more retail stores across the country."
Customers who use the service within a certain radius of a participating shopping center can have items they purchase online or in-store delivered the same day. Shoppers using the service at the mall also can drop off recently purchased items at a kiosk and have them delivered at a later time that day.