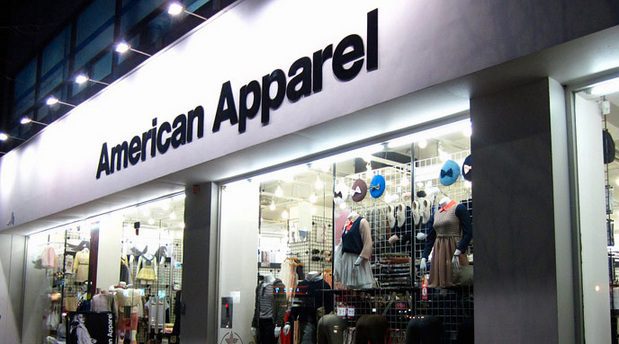 Last month, American Apparel filed for bankruptcy for the second time in 13 months, and said that it would be selling off $66 million in assets and intellectual property to Canadian company Gildan Activewear. This was the latest in a series of struggles the company has faced, including weak sales, bankruptcy, and a revolving door of CEOs after a misconduct scandal involving former CEO and founder Dov Charney.
Now, the company has notified workers at three of its production facilities — nearly 3,500 of its workers in Southern California — that they could be laid off on January 6, 2017. American Apparel has said the state-mandated warning letters are purely a legal precaution and that layoffs are "not certain," according to a report from the Los Angeles Times.
American Apparel also said in a court filing that it intends to shut down nine poorly performing stores by the end of December, before a planned auction of more than 90 of the company's remaining stores.
Although Gildan has already put in its bid, the bankruptcy process allows other potential buyers to make competing offers, including for American Apparel's retail business. Gildan has expressed no interest in the 110 U.S. stores or the 83 others around the world.
The auction is scheduled for Jan. 9 and 12, 2017. After the auction, "we will have more clarity on the go-forward plan," wrote Craig Simmons, the Chief Human Resources Officer for American Apparel in a letter to employees, "depending on which buyer or buyers succeed, and how they wish to move forward."